I was so excited to be chosen to review Vocabulary Spelling City a few weeks ago. As a game based online spelling and vocabulary program you have access to more than 25 print and online games to help your child learn there spelling words.
Vocaburlary Spelling City lets you add in your own spelling words or you can choose from a list of thousands of pre-made lists. Activities like handwriting sheets, alphabetical order, matching definitions, Word Scramble, HangMouse, Speedy Speller, and many more will keep your child not only entertained but spelling like a champ. Vocabulary Spelling City offers so much for you and your child to explore. Premium Memberships for homeschooling families are available for $29.99 a year and they can be used for up to 5 children and offer following benefits:
Individual Student Logins
Student assignments,
records for each student useful for IEPs & transcripts,
no paperwork saves time!
Premium Learning Activities
Engagement in learning
No Advertisements
No distractions
Grouping Students & Lists
Simplified differentiated instruction

My younger two school-aged girls, Mikayla and Montana, will greatly benefit from this program. We have enjoyed using it so far and as we dive back into school I know it will be a staple to our day. We highly recommend Vocabulary Spelling City to any and all who want to help there children master there spelling list in a fun and engaging way.Be sure to check out what my Crewmates thought of Vocabulary Spelling City by clicking the banner below.

Company / Product: Vocabulary Spelling City
Price: homeschool premium membership $29.99 a year or free access with limited capabilities.
Ages: Kindergarter and up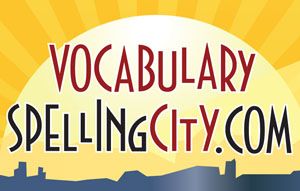 DISCLAIMER: I received a premium 1 year homeschool subscription to Vocabulary Spelling City, in exchange for a thorough and honest review. Though I am compensated with free products, I am not compensated in the form of cash for my reviews. The opinions I have given are mine and may differ from others but are not influenced by the company or the free product provided.