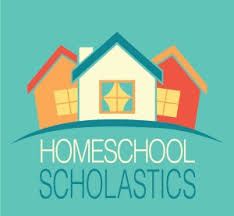 We've added a homeschool health program, WAY Comes Home Kit, from
HomeSchool Scholastics, an i4 Learning Company
to our weekly schedule. It's and is a nationally recognized health program especially designed for homeschooling families just like ours.
WAY, stands for Wellness, Academics & You. This homeschool health program is a multidisciplinary curriculum that models health, wellness, and nutrition while utilizing math, science, language arts, visual arts and reading. Many studies have shown that students learn better this way, rather than just learning a single subject. Instead children learn how to use everyday life skills and how to make better, informed decisions. HomeSchool Scholastics sent us their
WAY Comes Home Kit
to review.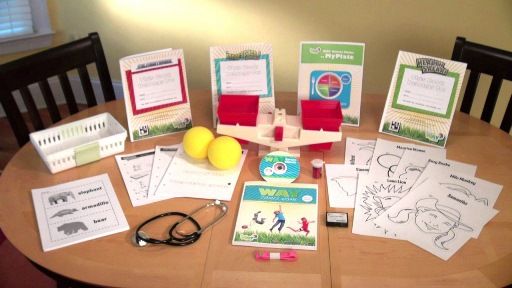 Inside this box of goodies was:
~ Teacher's Book
~ Activity DVD
~ Kindergarten to First grade consumable journal
~ Second through Third grade consumable journal
~ Fourth through Fifth grade consumable journal
~ A packet of WAY vocabulary cards and illustrations that are consumable. *includes the cards for each level
~ Hands-on items including an ink pad, stethoscope, trays, a plastic scale, 2 foam balls, plastic eggs, and fun manipulatives
~ MyPyramid Poster and guide
The interactive lessons are laid out in an easy to follow plan to get your family moving. The three different levels of consumable student journals is the perfect way for the children to keep the information they are learning in. It is recommended for each student to have their own journal and they are sold in three different learning levels. Best part is that the levels all tie into one another so multi-level teaching is a breeze. The entire WAY Comes Home kit retails for $39.95 and includes everything you need for the entire program.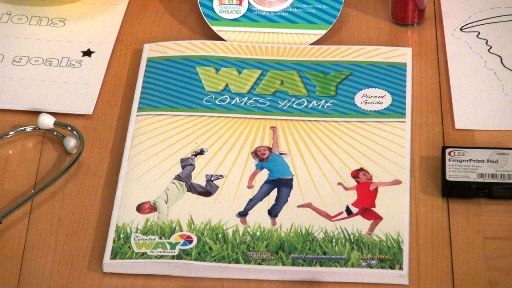 We have been working our way through this program using a lesson spread over a two-week time frame. I have enjoyed helping my children see that making the best food choices help fuel their bodies, especially since I have athletes that train anywhere between 16-28 hours a week. This has been the perfect program turn to when we need a much needed brain break. We have enjoyed all the funny jokes built into the program to reinforce learning.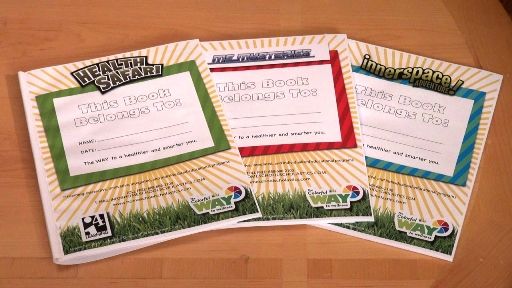 Will we keep using this program after the journals are finished? You bet we will! The exercise videos on the DVD will have us coming back for more. Want to know what my CrewMates thought of this product? Be sure to click the banner below and read the reviews of my 39 CrewMates too!

Format ~ physical kit
Price ~ $39.95
Ages ~ K-5th grade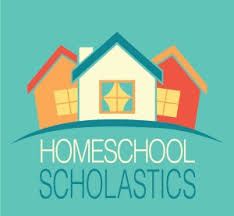 Social Media Links:
#hsreviews #WAYComesHome #HomeschoolNutrition #HomeschoolHealth

©2008 - 2016 A Stable Beginning. All rights reserved. All photographs, text, artwork, and other content may not be reproduced or transmitted in any form without the written permission of the author.
http://astablebeginning.com