Madison loves to writes short stories. In fact she has notebooks full of them and is hoping to send one into a publisher in the near future. When I heard the Review Crew was offering products from Create Better Writers I knew we wanted to try them out.
Create Better Writers offers a complete writing program or several  books and eBooks that show you just how to teach writing and grammar to your K-12 students.  We received
How To Write a Paragraph
,
How To Teach The Five-Paragraph Essay
, and
The Homeschool Writing Action Plan
all in eBook format to review.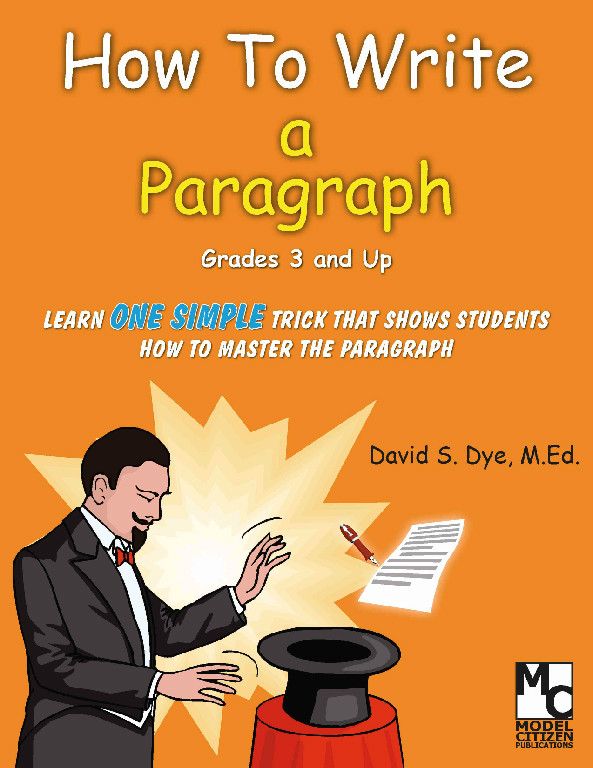 How to Teach the Paragraph is the newest edition to the Create Better Writers line up and will help your 3rd grade and up student learn how to write a paragraph. By mastering one simple trick your student will have the building block to write everything from reports, essays, and stories. Writing becomes painless with this  $7.99 eBook.
"Teach students one simple trick that will help them learn the paragraph. Students will learn to organize their thoughts and write a well constructed paragraph".

                                                                                                  ~ from the website
How To Teach The Five Paragraph Essay is  geared towards students in grades 4-12. It's simple step-by-step plan will guide teachers and students to master the simple outline. With this eBook students learn how to organize their ideas and then write a five paragraph essay within an hour. Great for preparing for standardized testing such as the SAT/ ACT. If you can  answer  "yes" to any of the questions below you might want to check this product out.
Would you like to show your students how to write a strong five-paragraph essay to a timed prompt, and have them complete it in about an hour?
Would you like to show your students a simple format that will help them write essays from any writing domain?
Would you like your students to be able to write exciting introductions and conclusions?
Would you like a detailed lesson plan that will show you, step-by-step, how to teach the five-paragraph essay?
The eBook is available for $17.95, and a soft cover edition is also available for $19.95. This product gives your student a  great foundation for organizing and communicating their thoughts with the written word.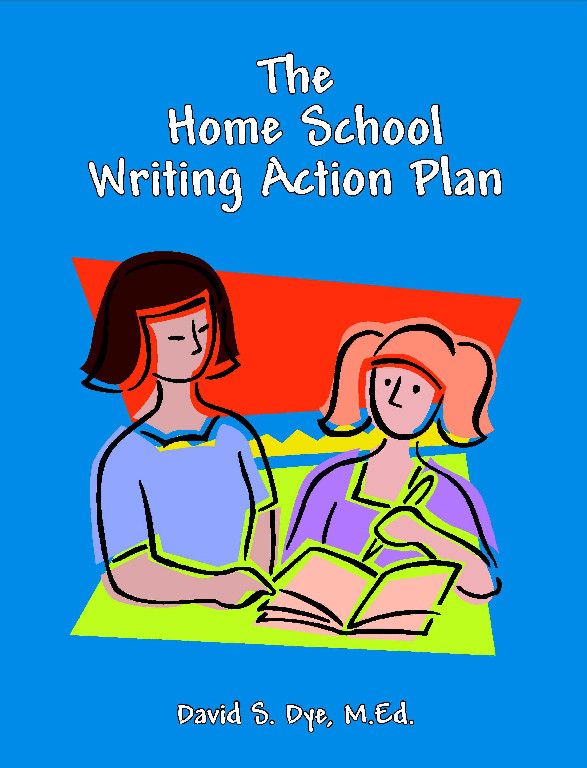 The Homeschool Writing Action Plan  is a complete writing program for grades 3-12. Divided into 3 sections this plan presents the sometimes tricky subject of writing in clear and uncomplicated fashion.
Writing Action Plan Summary: The entire program laid out in 15 steps.
Pacing Guide: Offers 3 plans for students to complete the 15 steps.
The Road Map: Will tell you what to look for along the way.
After completing this study, your student will know how to :
Write Strong Essays
Write a Research Report
Write Great Stories
Write Intelligent Descriptive Sentences
Increase vocabulary
Be prepared for the SAT/ACT Writing College Exam
This eBook is available for $ 15.95 and a soft cover edition is available for $19.95.
I used this with my three older girls, the older two who are strong writers. They did not know about the trick mentioned above that is found within the eBook, and now that they do it has helped them organize their thoughts better. Mikayla worked through the How to Teach a Paragraph a bit slower as writing is not one of her favorite subjects. Overall, this is a great program if you are looking for a writing program. It hits all the basics of what you need to know and teach at an affordable price. Create Better Writers offers a free monthly newsletter that is definitely worth looking into! Check out what my fellow Crewmates thought of this product by clicking the banner below.


Company ~ Create Better Writers

Product ~ How To Write a Paragraph, How To Teach The Five-Paragraph Essay, and The Homeschool Writing Action Plan

Price ~ eBooks between $7.99 - $17.95, soft cover copies $19.95

Ages ~ 3rd  - 12th grade
~~~~~~~~~~~~~~~~~~~~~~~~~~~~~~~~~~~~~~~~~~~~~~~~~DISCLAIMER:I received 3 eBooks from Create Better Writers, in exchange for a thorough and honest review. Though I am compensated with free products, I am not compensated in the form of cash for my reviews. The opinions I have given are mine and may differ from others but are not influenced by the company or the free product provided.