We are huge fans of
Apologia Educational Ministries
and the products they produce. Recently we had the opportunity to review the fourth and final book in the What We Believe series,
What on Earth Can I Do?
over the last few weeks.
If you are new here, let me tell you a little bit about this series. When most people hear
Apologia's
name mentioned they immediately think of their award winning science programs. But did you know that they also offer excellent Christian worldview curriculum too? Over the last few years, the girls and I have had the pleasure of reviewing all of the books in the
What We Believe
Series. Now we have been given the opportunity to review the final installment and I am equally thrilled!
For this review, Mikayla (11), Montana (7) and McKenzie (4) worked through: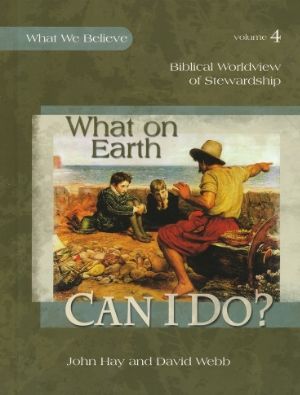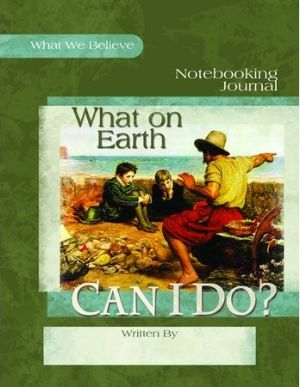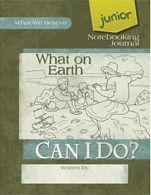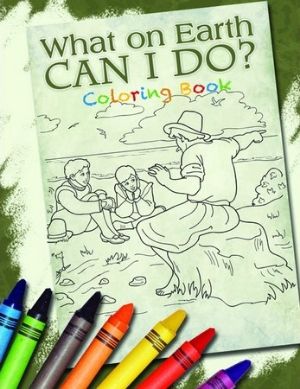 While this is the final installment of the series, you can actually start using any of the books in the series in any order, as they stand alone, with each having with a different theme. The overall theme of this fourth book in the What We Believe series is about being a good steward of what God gives us. This book explains how all that we have comes from God. Showing us all how we can serve Him, by wisely using what He has given us in our daily lives.
Each lesson in the book has several components, including:
~
The Big Idea:
introduces the lesson theme and reviews what has been previously covered.
~
What You Will Learn:
gives details on what concepts the lesson will be covered.
~
A Short
Story:
details the character(s) who are living out the principles being read about.
~
Think About It:
a series of questions for discussion.
~
Words to Know:
important vocabulary words to know before you read.
~
Hide It In Your Heart:
Scripture verse(s) that correspond to the lesson.
~
Integrated Learning:
history, art, and science articles that tie in to what the students are learning.
~
What Should I Do:
character traits to work on.
~
Prayer:
a prayer for children to read and apply.
~
Parables of Jesus:
a re-telling of one of Jesus' parables that makes the parable easier to understand on the child's level.
~
Going Deeper:
thinking questions about the parable.
What on Earth Can I Do?
is affordably priced at $39.00 for a hardback book, $24.00 for either the
What On Earth Can I Do Notebooking Journal
or
What on Earth Can I Do? Junior Notebooking Journal
, and $8.00 for the
What on Earth Can I Do? Coloring Book
. Like I said earlier, each book in What We Believe series is meant to stand alone. You do not have to use the previous three books in order to use
What on Earth Can I Do?
The notebooking journals
enable you to use
this book with multiple ages. The notebooking journals are a huge hit here in our home. They are filled with questions, word searches, and other activities to help your kids dive deeper into the topics within the book. For younger children, Apologia has created a coloring book so even the youngest of children can be involved. Each drawing within the coloring book depicts a story or teaching related to the lesson.
We were able to use this Bible curriculum 2-3 times during the week. I would read aloud to the girls after breakfast and they would color or do the activities for the day while listening. My girls all enjoy the coloring book, but especially my youngest daughter, McKenzie, because she feels apart of the action during school time.
The single most important subject in our
HOME
school is teaching our children worldview; how we see the world and what we believe. If I have done nothing else in this journey of raising my daughters and son, I hope to have instilled a Christian Worldview in them so that when they leave the nest, they will know the truth and have a stable beginning.
Apologia Educational Ministries
helps me do this by producing quality products.
We wholeheartedly recommend this book hands down, and the entire series for that matter!
Apologia produces great products, whether for science or Christian worldview, so be sure to check out their website. Check out what my Crewmates thought of this product by clicking the banner below.

Price ~ hardback book $39.00, notebooking journals $24.00, coloring book $8.00
Ages ~ grades 1st - 6th