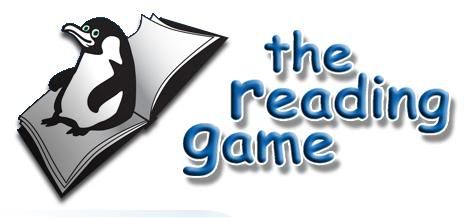 The Reading Game which was created by Kenneth Hodkinson author of the "Wordly Wise" series has just released a fast-action memory card game that will get your kids reading.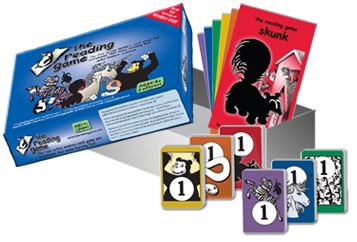 The Reading Game is a supplemental learn-to-read program that correlates with most standard curriculums.  It also meets the criteria of the Common Core State Standards for Language Arts, Foundational skills, and Reading skills needed for both kindergarten and first graders.  The Reading Game consists of six illustrated storybooks: Skunk, Snake, Bear, Penguins, Unicorn, and Zebra. Each book comes with a color coded  word matching card game. The memory games are played in six stages for each book, learning five words in each stage.  By the end of your first book your student will be able to read 30 words.
Frequent exposure through play hard-wires these words into long-term memory. The card game requires two players, the student and a tutor.  By transforming rote learning into a fast paced game where there is a winner every few seconds, learning to read becomes fun.
The first story is told using just those thirty words. It tells of a skunk without a stripe who is rejected for being different but finds acceptance among a group of cats and becomes their defender. Each subsequent game in the series adds a further thirty words for a reading vocabulary of 180 words by the time the complete series is finished. Of the twenty-five most commonly used English words, twenty-two are on that list; of the forty most commonly used English words –thirty. The multi-sensory teaching approach – through the card game play and the storybooks - works well for retention and student enjoyment.                             ~ from the website
I used this program with EXCELLENT results with Montana and recommend it wholeheartedly! She is now reading and writing sight words.  She is so enthusiastic about it too, I love it!  The Reading Game makes it fun and exciting to learn to read.  The
Stories are great too and build confidence with each new word learned.  Montana has a goal she is reaching for.  Once she reads  her first book,  Skunk, she will be able to cash in on her prize.  She has already decided that she would like a Baby Alive.  She is getting so close too, I love her determination and I owe a big thanks to the creator of The Reading Game for that! Check out what my Crewmates thought by clicking, HERE.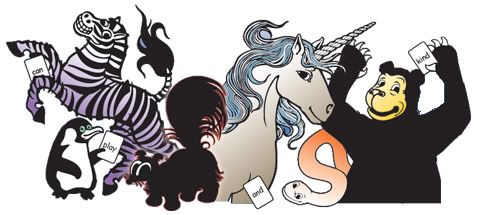 Product ~ The Reading Game
Price ~ $24.95
Ages ~ Pre-readers to 2 grade
~~~~~~~~~~~~~~~~~~~~~~~~~~~~~~~~~~~~~~~~~~~~~~~~~
I received a copy of The Reading Game, in exchange for a thorough and honest review.  Though I am compensated with free products, I am not compensated in the form of cash for my reviews.  The opinions I have given are mine and may differ from others but are not influenced by the company or the free product provided.