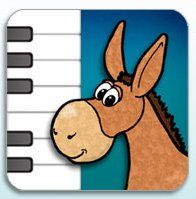 Montana has been interested in learning to play the piano for a few years now. We do not have room for a real piano but for her birthday this year she was blessed with an electronic keyboard from her Auntie. Perfect timing because we were selected to review the Kinderbach program.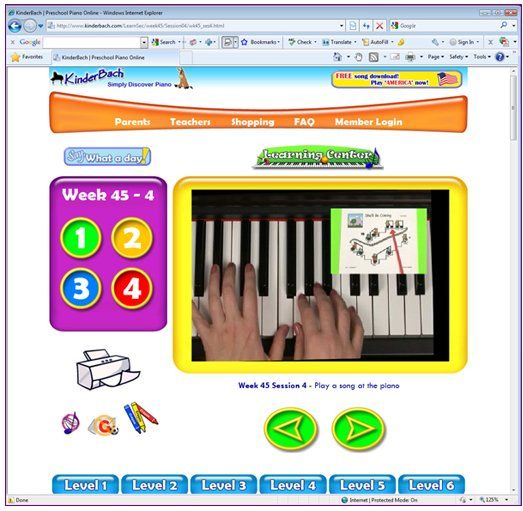 As part of the Homeschool Crew, Montana and I were given the opportunity to review the on-line version of Kinderbach, which is an at-home music program designed to teach young children, 2-7 years olds, the basics of playing the piano. Upon completing all 7 levels your child  will have had 1 to 2 years of music instruction using video instruction, coloring pages, worksheets, and fun physical activities. A very important thing I should note is that you do need access to a piano or electronic keyboard with 36-48 full sized keys during the course. A toy keyboard works well with this program too, so do not sweat it too much.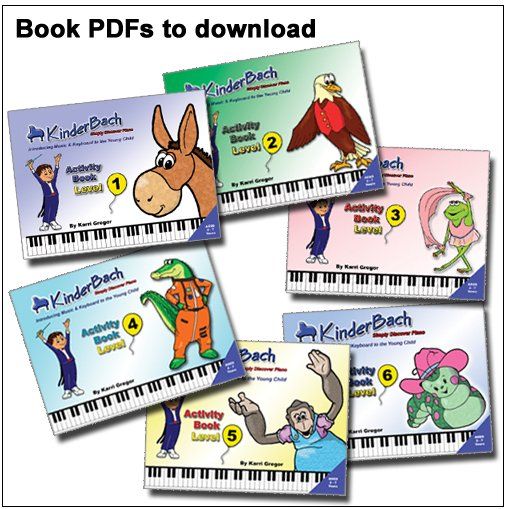 Each lesson is lead by Karri Gregor, the founder, who uses fun characters like Dodi to engage your child. Within each of the 6 levels there are 10 weeks of lessons to explore. Each lesson is broken down into weekly lessons with 4 short sessions of animated videos with piano playing practice. A 47 page activity book is included with each lesson. You can view the first few lessons here.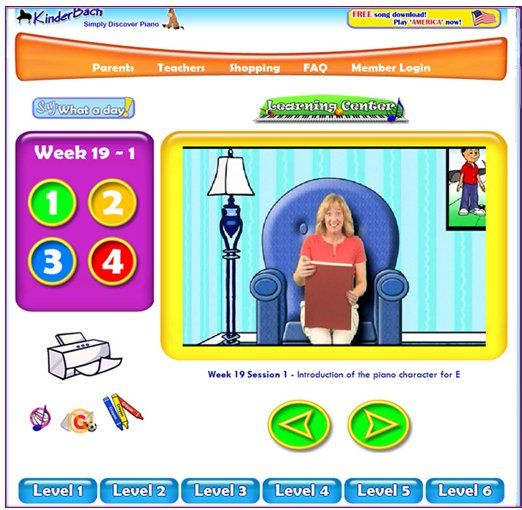 KinderBach is available as a subscription which you can view online or as a DVD series. For on-line learning you have two options, pay $19.99 a month and commit to a year long membership, or get a "day pass" and get in as much learning as you can in a 24 hour period. There is also a Kinderbach app the some of my Crewmates reviewed. We have had the opportunity to use this on our iPad and it is a great extension for learning on the go.
KinderBach is a fun, creative, and interactive way for young children to enjoy introductory piano lessons. Each short lesson includes watching playful characters as they introduce music concepts such as rhythm, note reading, singing, and composition. Montana was able to use this program 2-3 times a week. I thought this program was really excellent and worth giving a shot if you are looking to provide piano instruction for your children. Montana is showing progress and enjoys her piano time!
Like I said before, just make sure you have access to a keyboard or piano to get the most out of the program. If you or your child is scared of clowns, be warned that the teacher sometimes dresses up as a clown. Montana and I give this program 2 thumbs up! She really had a great time learning the ins and outs of the piano.  Check out what my Crewmates thought by clicking the banner below.

Company / Product ~ Kinderbach
Price ~ $19.99 a month, billed monthly, or $7.99 a month, billed annually as one $95.88 payment.
Ages ~ 2-7

DISCLAIMER: I received a 6-month subscription to KinderBach, in exchange for a thorough and honest review. Though I am compensated with free products, I am not compensated in the form of cash for my reviews. The opinions I have given are mine and may differ from others but are not influenced by the company or the free product provided