Fall is my favorite time of the year. The changing of seasons, football (GO Broncos), cooler sweater weather, Thanksgiving feasts, and oh the beautiful array of fall colors. LOVE it! So it is no surprise that when a review of The Pilgrim Story from Dayspring Christian Academy popped up on the review list I jumped at it.
Dayspring Christian Academy is a private school located in  Mountville, PA, which follows the Principle Approach model. The Principle Approach model is one that is  based on the biblical principles, with a strong  purpose of restoring America to her heritage.
One hundred sixty years ago, the American people allowed education to be taken out of the Christian home and school where it had produced men and women who were God-fearing, Christ-honoring and Bible-loving. Today our nation is paying the price. In a society overrun with violence, immorality, greed and selfishness, what can American Christians do to repair this very real damage to our foundation?

Using the historic, biblical method of education that helped forge our nation, Dayspring Christian Academy offers a refreshing answer to families who seriously desire to turn the tide of mediocrity and decay. The Principle Approach, revived in the 1960s through the Foundation for American Christian Education, draws from the classical Christian tradition by providing formal instruction in logic, rhetoric, Latin, and New Testament Greek. Classical literature at every grade level provides an enriched and highly developed vocabulary. The Principle Approach is reflective by nature, challenging students to reason from the principles of God's Word to everyday life and to articulate them soundly in writing and speech. Through the Principle Approach, children are educated to impact their world for Christ in a dynamic and meaningful way.

Dayspring employs the Principle Approach, America's historic, classical Christian method of education to prepare young people to be servants, scholars, and statesmen in our constitutional federal republic. This requires developing a biblical worldview as well as excellence in character, skills, and talents. The Principle Approach is very intentional in its purpose: equipping young men and women to help restore America to her gospel purpose, thereby helping to fulfill Christ's Great Commission.                                                                   ~from website
Ummm…can we pack up and move to PA?!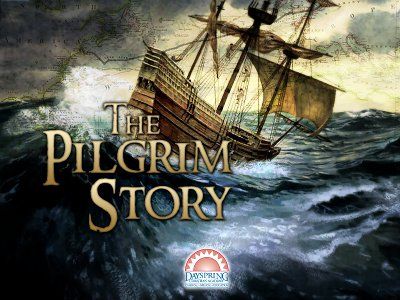 The last few weeks our family has had the privilege of studying  a new online self-paced interactive history course called The Pilgrim Story in the comfort of our own home. We were given a full 6-month subscription to this self-paced course which is designed for 3rd-6th graders.
With a total of 17 lessons divided into 5 units and an included virtual field trip there is plenty to keep your child engaged and learning. Included in the program are plenty of  downloadable materials to enhance your learning adventure such as writing activities, maps & crafts, historical timelines, and notebooking pages just to name a few. Also included are 5 unit tests if testing your child's knowledge is your thing. Each lesson is scheduled to take about 30-45 minutes to complete give or take. The units are broken down as follows:

Unit One

King Henry
Geneva Bible
Life In Scrooby
Liberty of Conscious (listed internal and external property activity).
Unit One Test

Unit Two

Leaving England

The Second Escape Attempt

Leiden

Preparing To Go
Unit Two Test

Unit Three

Leaving Leiden
Conditions On The Mayflower
Building Christian Character
Unit Three Test

Unit Four


The Mayflower Compact
Exploration
The First Winter (we made a craft stick pilgrim house activity).
Unit Four Test

Unit Five

Spring 1621
The Wampanoag People
The Rest Of The Story
Unit Five Test

Virtual Field Trip
To Plymouth Massachusetts
Madison (6th) & Mikayla (4th) were the lucky reviewers of this product. Setup was a breeze and we had no trouble logging in and getting started. As you start each lesson you are taken through an engaging slide presentation with audio narration. Which I thought was super awesome for this tired homeschool mama's voice :-) Each lesson also includes a notepage with interesting facts and tidbits for you to print. Along with fill in the blank answers to check comprehension. I have to say this program is very informative and we got off on rabbit trails, which is a good thing, right?! To top it all off, the virtual field trip is awesome! I hope to be able to take the family to Plymouth, Massachusetts next year to see the history first hand. 
  
So, you are probably thinking that this program is going to cost you a fortune for what all is included, right? Well, not so! The Pilgrim Story is priced at $99. and you have 6 months access to the material. While that may seem like a steep price, I assure you that for the quality of the material and program it is an excellent value. I enjoyed learning right along with the girls and I definitely say leave room in your homeschool budget for this gem of a program!
for the glory of God, and advancement of the Christian faith" (Mayflower Compact)
While we only made it through the beginning of Unit Two of the program, we have learned so much and the girls want more! We will definitely be finishing up our study and doubling up a few weeks so that we can finish in time for Thanksgiving. Yes, it's that good! Definitely check out what my Crewmates thought of The Pilgrim Story by clicking the banner below and check out the website and see if this program would work for your family!
Company ~ Dayspring Christian Academy
Product ~ The Pilgrim Story
Price ~ $99.00 6-month subscription
*Access to the course begins within 48 hours from purchase. You will have access to the program for six months from the date of registration
Ages ~ 3rd – 6th graders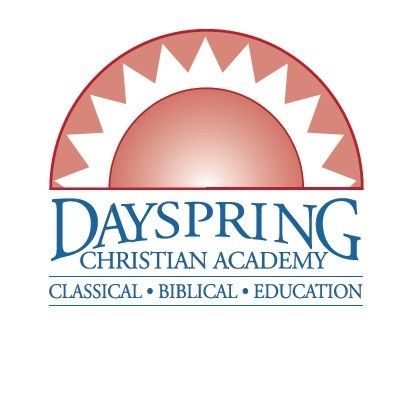 DISCLAIMER: I received a 6-month subscription to The Pilgrim Story from Dayspring Christian Academy, in exchange for a thorough and honest review. Though I am compensated with free products, I am not compensated in the form of cash for my reviews. The opinions I have given are mine and may differ from others but are not influenced by the company or the free product provided.