Sometimes this mama's voice gets too tired from reading all these good books everyday. For that reason we are big fans here of audio books. Often it is a challenge to find good quality audio books, so imagine my surprise when a review slot came open for the Sugar Creek Gang Series by Beloved Books.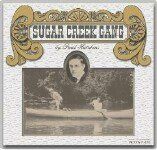 The Sugar Creek Gang series is a wholesome Christian adventure series that was penned by Paul Hutchens in the 1930s. After his career as a traveling evangelist was cut short by tuberculosis illness he wrote about the childhood adventures of Bill Collins and his friends Circus, Dragonfly, Poetry, Big Jim and Little Jim. This series will  bring you back to simpler times, when things were slower and your children could play outside relatively safely.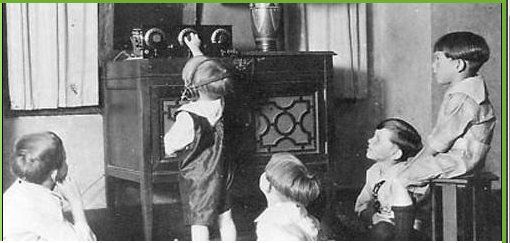 The stories are brought to life by Paul Ramseyer as he tells of the daily adventures of Bill Collins and his friends. The entire 36 book series equates to over 100 hours of wholesome, funny stories on 72 CDs. We were blessed to be able to add Volume 1 to our ever growing audio book collection. The stories included in the this volume contain the first six books on 12 CDs:
The Swamp Robber
The Killer Bear
The Winter Rescue
The Lost Campers
Chicago Adventure
The Secret Hideout
These Sugar Creek Gang "Audio Adventures" are dramatically read straight from the original books. Christian families LOVE this series because the gospel message is presented in such a simple, easy-to-understand style. The whole series is, in fact, a discipleship journey... even parents who listen along witness the Holy Spirit working changes in their own hearts!

Families also enjoy the delightfully interspersed segments of nature study, poetry, hymns, and even science lessons... all skillfully woven into the fabric of the stories.

                                                                                          ~ from website
Each story is approximately two hours long and are perfect for those long days in the car with errands or for bedtime. Because this series follows a continuous story line that builds on a spiritual foundation throughout, it is recommended to listen to the stories in order, however, they can stand alone if needed. Pricing  for this volume is reasonably priced at $54.95 with free media rate shipping. For a limited time you can  use the following code, HSING3-20, to receive an extra 20% discount at checkout, a great deal especially with Christmas fast approaching!
These stories are great for the whole family. While I know they would be perfect for families with little boys, my girls really enjoy listening to the antics and adventures of the Sugar Creek Gang. These audio series are a frequent request for bedtime stories at our house. I love how desirable character traits are woven into the stories and  I plan on adding to our collection with the other volumes and purchasing some of the other audio series available from Beloved Books.
As a special treat from Beloved Books you may listen to the first FULL first episode, The Swamp Robber! When you are done with that be sure to check out what my Crewmates thought of this series by clicking on the banner below.


Company ~ Beloved Books
Product ~ Sugar Creek Gang Series
Price ~ $54.95
Ages ~ all

DISCLAIMER: I received Volume 1 of the Sugar Creek Gang Series from Beloved Books, in exchange for a thorough and honest review. Though I am compensated with free products, I am not compensated in the form of cash for my reviews. The opinions I have given are mine and may differ from others but are not influenced by the company or the free product provided.