We've had our woes with Latin over the last few years. To the point where it just was not getting done. We have jumped back and forth from one curriculum provider to the next, taking online classes and so forth searching for the right one. Can I tell you that I have finally found the right program for our family! It is the Latin series from
Memoria Press
.
It was like Christmas in April when I found out I was selected to review the
Second Form Latin Set
from Memoria Press! I've had my eye on this program for a few months as Mikayla, my rising 9th grader, had just finished up her online Latin class and I needed a curriculum to start using. Believe me when I say I searched high and low to find a curriculum for her. Then one day I was cleaning our bookshelves and I came across our old First Form Latin pronunciation CD. A lightbulb went off in my head as I raced to the computer to look more into Memoria Press's curriculum which we were not strangers too since we have used many of their products in our homeschool including the Prima Latina Set in the past.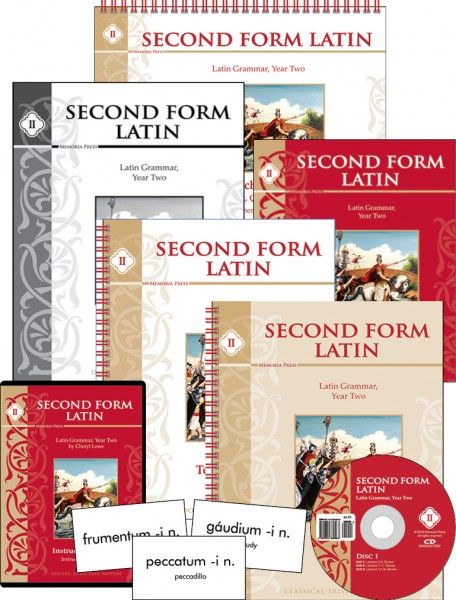 After searching the website I called the company because I just was not sure where exactly to place Mikayla based off the programs/curriculum she has completed. The lady who answered the phone was so helpful and I hung up knowing exactly which level to place Mikayla in and which curriculum I should use for my other Latin students, Montana (10) and McKenzie (7) in the fall.
As classical homeschoolers, we study Latin through 11th grade. Why, you ask? Quite simply because I have seen the benefits of learning this beautiful language in our other subjects and in our testing. Founded in 1994 by Cheryl Lowe, Memoria Press is a family-run publishing company that strives to provide easy to use classical curriculum for private and homeschool families. Written from a Christian worldview the company helps to provide three things: simplicity, quality and affordability.
Why study Latin you ask? Memoria Press gives three really encouraging answers to why Latin should be considered the one master subject.
1. Latin teaches English better than English teaches English.
2. The mental discipline Latin instills in students makes it the ideal foreign language to study.
3. Latin is the ideal tool for the transmission of cultural literacy.
I read an article way back in the 2014 Memoria Press magazine, The Classical Teacher, about why Latin is not an Option. It spoke to me as a classical homeschooler and convicted me at the same time because I know that I have not put the best effort forward in seeing that our Latin studies get done daily just like I require Math and Grammar.
For this review, it was recommended to me by the staff at Memoria Press to have Mikayla finish up the last few units of the First Form Latin Set to fill in the gaps of using our last Latin program before heading into Second Form Latin. I quickly purchased this the First Form Set on my own and we got started reviewing the last few units. By the beginning of May we were able to dive right into the Second Form Set with confidence.
We followed the suggested four day a week schedule outlined in the Teacher's Manual that recommends three hours of study per week over the course of 30 weeks. Latin is a tough subject to learn and yes, there were days that Mikayla just didn't feel like studying Latin, but once we got started she was eager to learn and finish the lesson. Incorporating fun review games and working through the lessons with her has not only strengthened my Latin but made it more enjoyable for all involved. I am pleased with her progress thus far of completing the first four lessons.
Memoria Press Latin has changed the way we study the Latin language. In fact I have planned and purchased our Latin curriculum for next school year already and each of my students will be working in one of the levels that Memoria Press offers.
I was ecstatic when we were selected to review the Second Form Latin Set and I will sing praises to everyone who will listen about the program! Yes, it's that great!!! There are so many adjectives to describe this Latin curriculum, but I will just pick one,
Amazing
!
Be sure to check out what my CrewMates thought of this Latin Set or the other products offered for review by clicking the banner below.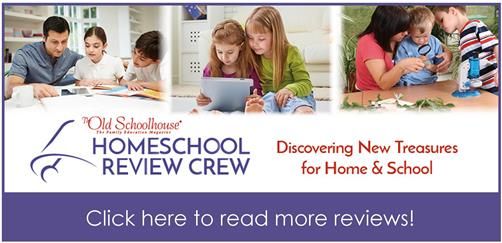 Company ~ Memoria Press
Product ~ Second Form Latin
Price ~ $125.00
Ages ~ Recommended after completing First Form Latin, may start in grade 5 and up

Social Media Links:
• Facebook: https://www.facebook.com/memoriapress/ Tag: @memoriapress • Twitter: https://twitter.com/MemoriaPress Tag: @MemoriaPress • Pinterest: https://www.pinterest.com/memoriapress/ Tag: @memoriapress • Instagram: https://www.instagram.com/memoriapress/ Tag: @memoriapress • Google+: https://plus.google.com/u/0/104379865092561103366 • YouTube: https://www.youtube.com/user/memoriapress/ • LinkedIn - https://www.linkedin.com/company/memoria-press?trk=nav_account_sub_nav_company_admin

©2008 - 2017 A Stable Beginning. All rights reserved. All photographs, text, artwork, and other content may not be reproduced or transmitted in any form without the written permission of the author.
http://astablebeginning.com