Homeschool Planet
from
Homeschool Buyers Co-op
I can do so much more than just creating assignments, I can actually track our busy lives!
Wouldn't it be great to have something to help you keep track of everything in your busy life such as homeschooling, housework, activities and more? For the past 6 weeks I have been testing out the online planner to keep everything organized so that everyone can get where they need to be at the prescribed time. Yes, sometimes it's overwhelming and I fail miserably, but hey, I am human.
A few years ago, I hadn't even heard of Homeschool Buyers Co-op and I hope I am not the only one who thought that they were just for buying curriculum at a great price? Homeschool Planet gives you all the tools you need to organize your home and homeschool so you are running in tip top shape with their online planner.
To get started is as simple as having a computer with internet access. Once you create a free account on the Homeschool Buyers Co-op page you can sign up for a free 30 day trial and no credit card is needed! How great is that! This planner packs a big punch with all the features it has to offer including the new Lesson Plan feature! Let me tell you about three of my favorite features.
Assignment rescheduler makes the top of my list because life gets busy and who has time to erase and write out plans again! With this handy feature, simply choose how you want to handle the assignment. Either reschedule the overdue work alone, reschedule the overdue and today's assignment, or just reschedule the entire day's assignments by making it a day off. I have had to use this a few times and it is so nice to not have to rewrite anything. Everything just simply shifts a day.
The new pre-made lesson plans are a dream come true! Not only do I not have to plan out the course, I did not have to schedule the program into the planner either. These lesson plans are available for many of the popular curriculum's including:
Saxon Math
The Mystery of History
Brave Writer
IEW
Math Mammoth
Veritas Press
Wordly Wise 3000 Online
Alpha Omega to name a few
Right now Homeschool Planet is running a sale for the month of June, where people signing up for a free one-month trial will receive a set of free lesson plans, that are valued at $5-15, from their new
Lesson Plan Marketplace
. It's definitely a win-win just for taking a look at the program!
The attendance tracker is a great feature that allows you to not only track the days you school, but also mark off any other days that are holidays, etc. Since we school 6 weeks on, 1 week off this was a great feature so I could see at a glance when the break week fell on the calendar.
The Transcript feature is a huge time saver especially since we are heading back through the high school cycle and adding another student. With Marie I waited too long to start her transcript and it was quite overwhelming to input 3 years worth of classes and grades. I have already started inputing Madison's classes and will start pre-loading Mikayla's in the near future. The transcript can be printed out if you need to turn it in or for storage in your yearly binder.
While this is not our "busy" season, I appreciate this planner and all that it offers. Before getting a chance to review this planner I would have told you I was strictly a paper planner gal, but now I can definitely say that there are features of this online planner that I love and can't get with a paper planner! It has simplified my life and allows me to keep on task and on schedule and get everyone to where they need to be. I also love that the girls can log on and see at a glance what is happening for the day too.
Even if you are a paper planner, I would wholeheartedly recommend you checking out this program. They offer a free trial so you can't go wrong. Try it out and see how you like it, don't just take my word for it. And be sure to check out what my CrewMates thought of this program by clicking the banner below.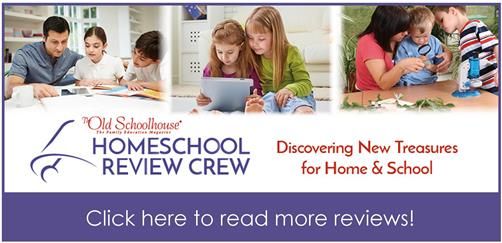 Price ~ $65.00 a year or $6.95 a month
Ages ~ Household managers


©2008 - 2017 A Stable Beginning. All rights reserved. All photographs, text, artwork, and other content may not be reproduced or transmitted in any form without the written permission of the author.

http://astablebeginning.com

It's that time of the year again when planners start there "new" year. As a homeschooling mom I know I am knee deep in planning for our fast approaching new school year. I love that with