Heroes of History
, Ronald Reagan. History is a favorite subject of mine right after science that is, and since we use a mostly Classical, literature based curriculum we get to read a lot.
Recently, I have been reading aloud to the girls from the book
Heroes of History- Ronald Reagan
and the corresponding
Digital Unit Study Guide
from
YWAM Publishing
as we have been studying all about his fascinating and his path to the White House.
YWAM, who? I know that's probably what you're thinking because I know I was when I first heard of the company. However, when I read the titles that were offered for review, I quickly realized that I was already familiar with the YWAM Publishing company since our history curriculum uses several of the books. The familiar covers are recognizable by many as many curriculum providers use these quality books.
YWAM Publishing is the publishing division to the Youth With A Mission organization and is headquartered in Seattle, WA. Their mission is to provide quality Christian materials to help fund children and adults around the world through vital mission's programs. We received a physical copy of the book and a PDF copy of the study guide for this review. I should note the book is available in either paperback, Kindle or Nook version, eBook, or audio book in MP3 or CD formats for just $7.50.
Our book on Ronald "Dutch" Reagan is a 224 paged paperback book all about the man who was a hardworking, determined problem solver who eventually became the 40th president of the United States. We learn from his childhood days of growing up with an alcoholic father to his days as an accomplished Hollywood actor we see him emerge as a true American hero. We also received a digital PDF of the Unit Study Curriculum Guide which allows you to turn your Heros of History into a unit study. The study guide provides geography, history, writing, critical thinking, vocabulary, and science instruction to help tie everything together. Comprehension questions are also included, just to make sure everyone is paying attention. I love the fact that there are questions for each chapter for younger and older students. Also included are helpful maps, and my girls favorite, hands-on projects. If you are into timelines, then you are in luck because that is also included in the study guide as well as a Reagan fact sheet.
We used the book and study guide in our family for group learning during our Morning Time Recitations. I found it easier to print the chapters individually and read aloud to the girls. We would then go over the discussion questions out loud for what we had just read. While the story is recommended for ages 10 and up I still feel like my 7-year-old learned something along with her older sisters even if it is the basic facts of his life. I wholeheartedly recommend this book from YWAM Publishing! Be sure to get your hands on this book or any of the others in the series they produce. You will be glad you did!
Check out what my CrewMates thought of this book and the other book / study guide combinations being offered for review by clicking the banner below.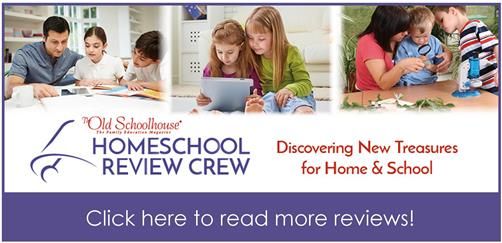 ©2008 - 2017 A Stable Beginning. All rights reserved. All photographs, text, artwork, and other content may not be reproduced or transmitted in any form without the written permission of the author.

http://astablebeginning.com

Learning through living books makes learning more memorable for my girls. We just finished up the second half of our history study on Modern history and one of the topics we studied was on a true