It's that time of the year again when homeschooling Moms and Dads are thinking and planning new curriculum purchases. I know I am knee deep in the planning stages but I am excited to tell you about the Grade 2 Lightning Lit Set from Hewitt Homeschooling that
I have been working through with McKenzie for the last few weeks.
If you have been reading this blog for long you know that we are a book loving family. We are blessed to have many overflowing bookshelves in our home library and a public library that fills in most of the time when we don't have a specific book. During the summer I like the girls to complete some type of summer reading project to keep their knowledge going.
Hewitt Homeschooling
fits the bill for what I was looking for this year for McKenzie: a literature rich curriculum that uses classic books and poems to instill the love of reading and the beginning mechanics of grammar. I was thrilled to be offered the
Grade 2 Lightning Lit Set from Hewitt Homeschooling
.
Hewitt Homeschooling
has been around for many years in the homeschooling circle. They strive to serve parents with students from kindergarten through high school with an emphasis on combining excellent academics with character development, by instilling a strong work ethic, and to develop a spirit of community service within the next generation. The company firmly believes that reading great literature and then writing about it goes hand in hand in preparing students for college-level reading and writing.
The Lightning Literature 2nd Grade Set includes a:
Teacher's Guide
with 330+ pages. The last few pages include alphabet charts, paper and hand placement guides, along with reproducible handwriting pages in 7/8, 5/8,1/2 inched ruled lines.
The
Student Workbook
is 354 pages of 36 weeks of consumable work-pages. This workbook is already 3-hold punched and perforated for easy removal.
A wide variety of picture books and novels are used in the second grade set which can be purchased new or used or pick it up from your local library. We were fortunate enough to have the first five books at our library for our review period.
The following books are used as listed:
Max's Words by Kate Banks
The Old Woman Who Named Things by Cynthia Rylant
The Bee Tree by Patricia Polacco
Teedie, The Story of Young Teddy Roosevelt by Don Brown
Insect Detective by Steve Voake
The Three Questions by Jon Muth
La Mariposa by Francisco Jimenez
Random House Book of Poetry for Children by Jack Prelutsky and Arnold Lobel
Sequoyah by James Rumford
Pop's Bridge by Eve Bunting
The Patchwork Quilt by Valerie Flournoy
Sylvester and the Magic Pebble by William Steig
The Extraordinary Mark Twain (According to Susy) by Barbara Kerley
The Polar Express by Chris Van Allsburg
The Enormous Crocodile by Roald Dahl
Snowflake Bentley by Jacqueline Briggs Martin
Many Moons by James Thurber
Sam, Bangs and Moonshine by Evaline Ness
This Is New York by Miroslav Sasek
The Bears on Hemlock Mountain by Alice Dalgliesh
A Mouse Called Wolf by Dick King-Smith
The Boxcar Children by Gertrude Chandler Warner
26 Fairmont Avenue by Tomie DePaolo
Mr. Popper's Penguins by Richard Atwater
Lightening Literature & Composition is sequentially based and grows with your child in literature, grammar and mechanics, and composition. Each lesson builds upon the previous lesson. McKenzie, like a few of my other daughters excels at math. Reading and phonics takes just a little bit longer for her to catch on because of her eyes,
so I was glad to use this program for its gentle approach to literature. Having the option to read-aloud to her made the program more enjoyable for the both of us.
Grammar and mechanic topics covered in the program include:
• Capitalization
• Plurals
• Parts of speech including nouns, verbs, adjectives, adverbs
• Synonyms and Antonyms
• Punctuation
• Subjects and Predicates
• Sentence Diagramming
• Poetry terms including things like line, stanza, rhyme, repetition, and more
• Fiction vs. Nonfiction
• Writing things like personal essays, friendly letters, poems, and more
Overall, we have enjoyed this program and will continue using components of the program during the fall. McKenzie loves the colorful pages with all the pretty pictures that correspond with the stories she has read. I love the fact that I can tear the pages out that I want to work on with her for easy filling in her work binder.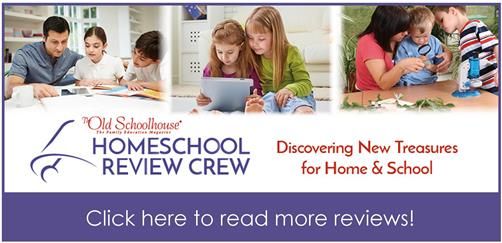 Company ~
Hewitt Homeschooling
Product ~
Grade 2 Lightning Lit Set
Format ~ Paperback Teacher's Guide & Student Workbook
Price ~ TG -$32.95; SW - $45.95; $91.70 for the set
Ages ~ 2nd graders


©2008 - 2017 A Stable Beginning. All rights reserved. All photographs, text, artwork, and other content may not be reproduced or transmitted in any form without the written permission of the author.