We have been using a supplemental
online program
for math and reading from K5 Learning to shore up my younger children's math and reading lessons. With
K5 Learning
you can help your child unlock his or her potential by using the math, reading, and spelling activities the website provides.
We received a 6-month subscription to K5 Learning for this review. K5 Learning is an online program that can be used to help your child review topics in math, reading, and spelling that they already know and improve on areas they have a bit of a weakness in. For this review we only focused on the math and reading portions. In all of the lessons available, the program is able to customize the learning experience based on your child's skill level, not just grade level so you get a truly tailored program just in the areas your child needs help in. At the same time study habits are introduced to help the child fine tune those areas too.
K5 Learning is geared towards students in Kindergarten through 5th grade. The sign up process was easy through the user friendly website. If you would like to try it before you buy it there is a
FREE 14-day trial
(no credit card needed) to get a feel for the courses. Upon starting the learning activities your child will need to take the assessments. These detailed assessments will test eight key reading and math skills to give you a personalized learning program including:
5 Key Reading Skills:
• Phonemic Awareness – identifying individual sounds in spoken words.
• Phonics – written letters and spoken sounds.
• Sight Words – recognizing high frequency words .
• Vocabulary - understanding words and constructing meaning from their context.
• Reading Comprehension – understanding of fiction and non-fiction reading materials.
3 Key Math Skills:
• Numbers and Operations – counting through fractions and beyond.
• Measurement Concepts – telling time and counting money.
• Geometry – characteristics and properties of geometric shapes.
I used this supplemental online program with my two youngest daughters, Montana, rising 5th grader, and McKenzie, a rising 2nd grader. I choose to test them at their rising grade levels instead of their current grade levels so I could get a feel as to what we needed to work more on over the summer weeks.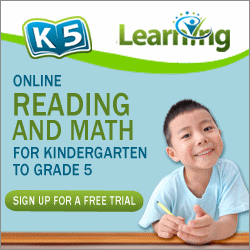 I am just going to be honest right here and let you know that when Montana took the assessment tests she was not in a good mood. We have been dealing with attitudes and heart issues over the last few months and she did not give the assessments her all. In return, the assessments came back at low levels for her. I struggled with whether I should have her retake the assessments or to just let her progress from where the program started her. After talking with my husband, we decided she would start where the program assessed her at.
Yes, the work was too easy for her but she had made the choice to not give it her all when completing the assessments and she needed to own up to it. She has made great strides in getting back on level and I am pleased to say her progress report says her reading comprehension and vocabulary is between Intermediate to High 5th grade level. Her overall reading score is also within the 5th grade range at 535.
McKenzie on the other hand loves computer time. She was eager to do her lessons on this site everyday, so much to the point I would have to tell her that her time was up. She frequently would log in and do lessons when it was her free time play. Her reading has improved so much and while she is not quite at 2nd grade reading level she is oh so close. For the math portion she is at 2nd grade level and I see from the reports that she is not as strong in measurements.
Overall, we have enjoyed this program! I love the detailed reports this program gives because it lets me know the areas we need to focus on a little bit more on to get the girls on track. With the 14-day FREE trial I think you should definitely check this program out. You have nothing to lose but everything to gain because it is FREE for two weeks. The assessments alone are a valuable asset to making sure your child is on the right track during the school year.
Click the banner below to see what my CrewMates think about K5 Learning.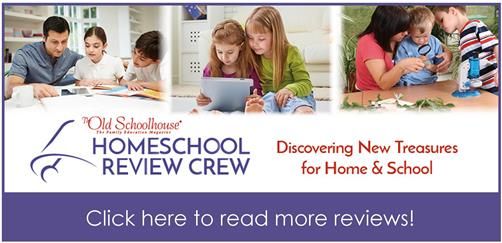 Format ~ Online Price ~ $14.95/month or $119/year for the first child, $9.95/month or $79/year for each additionial child
Ages ~ K-5th grade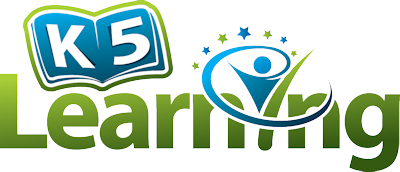 ©2008 - 2017 A Stable Beginning. All rights reserved. All photographs, text, artwork, and other content may not be reproduced or transmitted in any form without the written permission of the author.