If you asked each of my six kids what their favorite subjects is, you would get a gamete of answers. But I can guarantee you that at least two of my children would say math and one would say lunch, lol! Since breakfast comes before lunch we have been substituting over the last few weeks as we round out our current school year so I was super excited when we received both the
Grades 3/4
and the
Grades 5/6
Lessons from
Algebra for Breakfast
to use as math enrichment!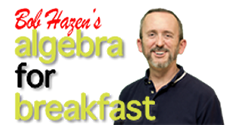 I know you are probably thinking Algebra in 3rd, 4th, 5th, or 6th grade? I admit, I thought the same thing too because I am sure you have heard the saying that your child is not ready to learn Algebra until they grow hair under their arms. However, Bob Hazen, the founder and teacher of Algebra for Breakfast believes that once a
child, even as young as 8 or 9, understands Algebra math will become easier over time.
Ever since Mr. Bob was a young child he has been fascinated with math. Through his online math enrichment program he has been building up children and making them truly understand math makes his eyes sparkle with joy since 1995!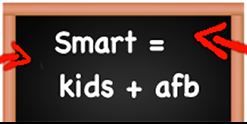 We were given 6 months of access to both levels of the program for Grade ¾ and Grades 5/6. We also received the Skip Counting songs and I already had math dice and manipulative blocks needed for the program. Both grade sections of the program teach topics such as:
~ Polynomial Identification
When you

purchase either the Grade 3/4 or Grade 5/6 Full Membership Package you will receive the following five items:
~ 1st months of membership that includes access to 40+ video lessons
~ a set of 12-sided math dice
~ a set of math
manipulatives
~ printable worksheets for each level
Lessons within each of the program include 3 components:
Online videos ~ Mr. Bob teaches the lessons on short videos. Currently there are over 40 lessons available.
Physical tools ~ Manipulative blocks, skip counting CD, and math dice are needed.
Printable Worksheets ~ worksheets with extra practice and games that are print and play.
Setting up our subscription was super easy. I literally just followed the directions on screen and we were set up within minutes. My product testers for this review were Montana (10-year-old, 4th grader) and Mikayla (14-year-old, 8th grader). Montana used the Grade ¾ while Mikayla used the Grade 5/6 as a math supplement with our favorite spiral math program. The girls both worked through the lessons and videos 2-3 times a week for about 15 minutes a day.
My girls liked using the manipulatives and enjoyed the video lessons.
We have especially enjoyed the hands-on game features of the program! My girls loved to play WAR now and frequently beat me. I'm not mad at all though because that means they are learning those pesky math facts well. I am really impressed with this program!
Montana and Mikayla have both made strides with the areas they tend to struggle in just by seeing and hearing a different explanation as to how things are done. I think this program would make an excellent summer bridge so your children don't do the summer slide if you take off long periods in the summer. I know we will be utilizing this program throughout the summer.
Be sure to check out what my 38 CrewMates thought of this program by clicking the banner below.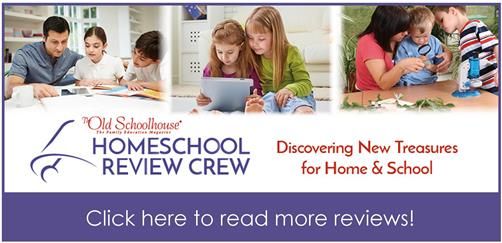 Price~ $22.00 - $122. Depending on membership package
Ages ~ 3rd-5th grades and up for remedial work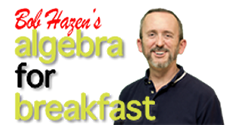 Social Media Links:
Facebook
Hashtags: #hsreviews #mathsupplement #mathenrichment #algebrareinforcement

©2008 - 2017 A Stable Beginning. All rights reserved. All photographs, text, artwork, and other content may not be reproduced or transmitted in any form without the written permission of the author.
http://astablebeginning.com