Have you ever checked out the literature guides from
Progeny Press
? For this review we received a downloadable interactive PDF copy of the study guide for the lovable novel,
Charlotte's Web E-Guide
.
Progeny Press has been a family owned and operated company since 1992. They produce high quality literature guides from a Christian worldview ranging from lower elementary years through high school. They literally have 100+ guides and add 3-6 new titles each year ranging from lower elementary, upper elementary, middle school, and high school. If you are looking for a literature guide, they have got you covered!
Charlotte's Web has been enjoyed many times over in our family! It's a timeless classical story that warms my heart each time we read it. I mean what's not to love about a loveable pig, named Wilbur! My 5th and 2nd graders, Montana and McKenzie, enjoyed this novel again during the review period. Montana read the book on her own while McKenzie listened to the audio recording. I have read the book to both of them when I read it for my older girls so they are familiar with the story and Mama needed to save her voice for our other read-alouds we are doing.
The E-Guide is set up in an easy to follow style. It gives a Synopsis, tells about the author and illustrator, and includes a pre-reading activities section that has helpful information about spiders. I am not a huge spider fan, but I am learning to embrace nature one day at a time. There is also an Overview of the complete story line as well as Post-Reading activities to complete. If your student enjoys this book, additional resources are provided towards the back with other novel suggestions.
Each chapter of the book is broken down in the E-Guide and the student's knowledge is tested by several different types of learning exercises including:
Vocabulary ~
multi types of exercises including multiple choice, context clues, fill-in-the-blank, and dictionary definitions.
Comprehension questions ~
testing the students' knowledge of what was read.
Thinking about the story ~
thinking questions and making story connections.
Descriptive writing ~
these fun exercises get kids thinking all the while encouraging writing skills.
Literary devices ~
mood, irony, foreshadowing, and more are presented at grade level.
Digging deeper ~
scripture and life lessons are presented in a Christian worldview.
We enjoyed this literature guide on Charlotte's Web and have purchased and/or reviewed several guides in the past and will be purchasing more in the future. The new interactive format allows the student to type in the answers directly on their computer screen which is awesome for older students! I also love that there is no limit on copying pages for use within our homeschool. Progeny Press Guides are economically priced from $10.99 to $27.99, the Charlotte's Web guide sells for $17.99. Be sure to browse the
online catalog
for individual pricing on all the available guides.
We love adding Progeny Press guides to our Language Arts studies so we were excited to receive the Charlotte's Web E-Guide this time to review. Our family finds that literature guides make reading even more enjoyable!
We give this guide 2 thumbs up and Progeny Press is the first site I look on when searching or a classical literature guide.
So far we have enjoyed these Literature Guides in our homeschool:
Be sure to click on the banner below to find out what my CrewMates thought of this review on Charlotte's Web and the other guides being reviewed, including: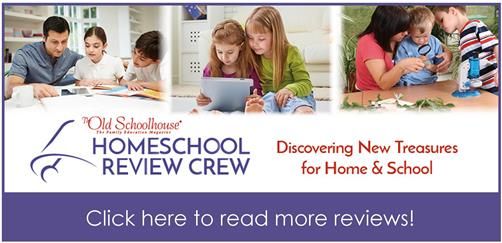 ©2008 - 2017 A Stable Beginning. All rights reserved. All photographs, text, artwork, and other content may not be reproduced or transmitted in any form without the written permission of the author.

http://astablebeginning.com

School's been in session for a few weeks and we are settling into a nice fall routine. Our family has a fond affection towards good books and I try to fill our bookshelves full of good books as well as check them out from the local library. We like to incorporate literature guides into your homeschool as we find that literature guides help us to dig a bit deeper into the story. They also make reading even more enjoyable when you can add hands-on crafts etc.