WorthyKids/Ideals
called
The Secret of the Hidden Scrolls: The Beginning (Book #1)
and
The Secret of the Hidden Scrolls: Race to the Ark (Book #2)
. They are both apart of the
The Secret of the Hidden Scrolls
series.
Both books are penned by M.J. Thomas and present Biblical truths in a fun, fictional way. The target audience for these books are for children in grades 1-3 or ages 6-9. With just over 100 pages each they are perfect for kids just hitting the chapter book level. The pages of each of these paperback books are filled with black and white kid-friendly illustrations that add detail to the story but don't distract overall.
McKenzie, who just turned 8 years old and is in the 2nd grade, read these books aloud to me. As soon as I saw them I knew they would be perfect for her especially since she is just starting to get into chapter books. Another plus is that we are studying Creation in our history program so being able to tie in these literature books to our history has been fabulous! Let me tell you a little about each book.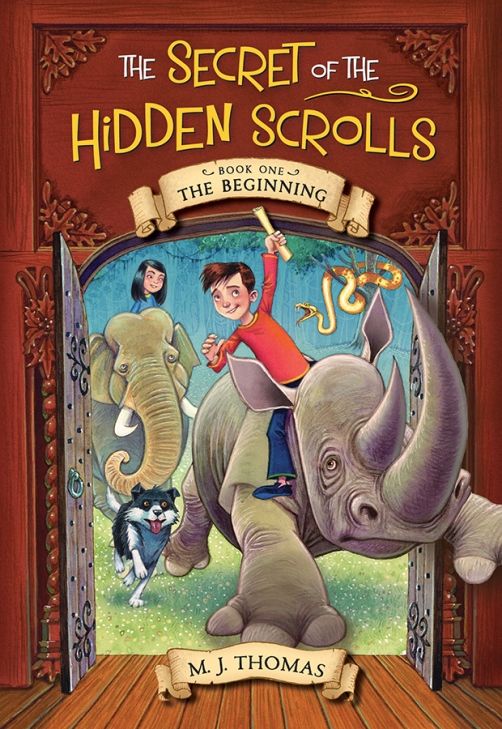 In book one, The Secret of the Hidden Scrolls: The Beginning we are introduced to siblings Peter (9) and Mary (10), who along with their dog, Hank, are sent to stay with there Great-Uncle Solomon who just happens to be an archaeologist. Once they settle into their new surroundings Uncle Solomon shows them the Legend of the Hidden Scrolls and that discovery transports them back through Bible history.
Can you imagine being taken back to the time of Creation and experiencing each day? That's exactly what happened to Peter and Mary, but with a special twist. They are charged with solving the secret message of the scroll or be trapped forever in time with no hope of returning home. Now, it doesn't sound too bad, right? Especially since they got to meet the angel, Michael, ride on elephants and rhinos, and even battle the sneaky snake of the Garden!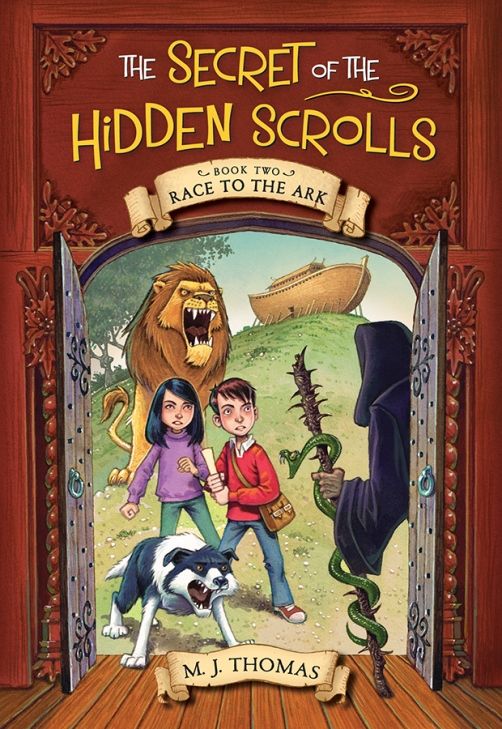 The action continues in book two, The Secret of the Hidden Scrolls: Race to the Ark as Peter, Mary, and Hank travel back to the time of Noah. The adventure begins as the siblings and their dog find themselves outside the wicked, old city ruled by the Dark Ruler who lives in the Temple of the Snake. Dark Ruler rules with an iron fist and has one specific rule for his subjects; you must not talk about God.
The angel, Michael, makes an appearance again and tasks the trio in solving the secret scroll. During their adventures they follow a set of paw prints surrounding them. Upon following the paw prints they are face to face with Noah's son, Shem, who we learned during our history studies is in the line from which the Biblical patriarchs Abraham, Isaac, and Jacob come from through Terah. With just six days to solve the mystery scroll the kids help fill the ark with the animals and also meet Tubal-Cain along the way before the flood waters come.
McKenzie and I both have enjoyed these books tremendously and think you should definitely check them out to see if they would be a good fit for a young reader in your household. We can't wait for the next installments of the books to be available.
Oftentimes, finding good quality literature is hard to do, but this series from M.J. Thomas has us excited to read more!
Be sure to see what my CrewMates thought of these two books by clicking the banner below.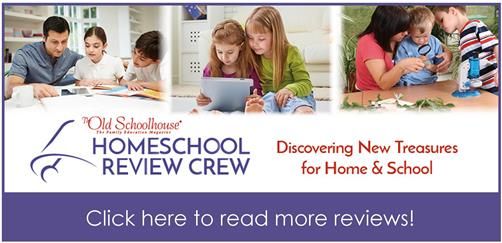 Product ~ The Secret of the Hidden Scrolls series: The Secret of the Hidden Scrolls: The Beginning (Book #1) AND The Secret of the Hidden Scrolls: Race to the Ark (Book #2)
Format ~ paperback books
Price ~ $6.99 each
Ages ~ 6-9 year olds, recommended reading level is grades 1-3
Facebook @WorthyKidsIdeals
~
Instagram @worthypub
~
Twitter @worthypub







©2008 - 2017 A Stable Beginning. All rights reserved. All photographs, text, artwork, and other content may not be reproduced or transmitted in any form without the written permission of the author.

I love sharing great books with you my readers and friends in real life! Today I have a great set of books to share with you from