Honesty, patience, forgiveness, contentment, kindness, and diligence
are all valuable character traits that I value and want to instill in my children.
Like the majority of parents I know, the Lt. and I want our son and daughters to become young women and men of character. To help us in the lifelong teaching process we were blessed with a set of
Parenting Cards
to review from
We Choose Virtues
.
We Choose Virtues is a curriculum that inspires character in kids and was created by mom and teacher, Heather McMillan. Our family was blessed to receive a physical set of the Parenting Cards in NIrV version, along with the PDF downloads of the following:
Kids of VirtueVille Coloring Book
Family Character Assessment
Teacher's Handbook
Butterfly Awards for Kids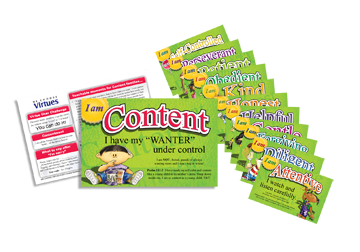 Made from full color cardstock, the cards are 8.5″ x 5.5″ and best suited for early childhood through elementary school, roughly 3-11 year olds. The
Parenting Cards
retail for $38.49 and the
Downloadable Bundle
costs $7.99. But you are in luck, take 20% off anything in the We Choose Virtues store from now until August by using the Promo Code
BTS20
. This include any kit so that your family can start the school year with Virtues!
We Choose Virtues
focuses on the
twelve
main character traits with catchy names for each character, like
Stop Sign Madeline
(I am Self-Controlled).
The Parenting Cards include the following 12 virtue cards:
I am Attentive

I am Content

I am Diligent

I am Forgiving

I am Gentle

I am Honest

I am Helpful

I am Kind

I am Obedient

I am Patient

I am Perseverant

I am Self-Controlled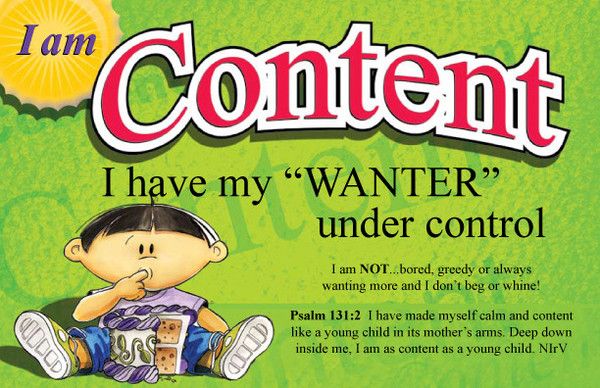 The front of each card contains the name of the virtue, a catchy phrase to memorize, a Bible verse, antonyms of the virtue, and the featured "Virtue Kid".
The backside of the card includes a short story featuring the "Virtue Kid", a virtue user challenge, "What to Say After 'I'm sorry'", teaching tips for discussions or activities, and a quote about the virtue.
We Choose Virtues has everything you need to teach about positive character qualities including posters, clue cards, coloring books, assessments,teachers manuals, classroom kits, homeschool kits, family kits, and more! Products are available in both secular and Christian programs, either with or without scripture references.
Once we had taken the assessment to see where everyone stood, it was easy for me to see that we needed to start with the
I am Diligent
virtue. To use the parenting cards I hung the character trait we were working on one of our daily boards. That way it was visible for everyone to see, especially when someone needed a reminder. I really like how the coloring pages tie in to the trait.
We wholeheartedly give We Choose Virtues two thumbs up! I love everything about the program and what it does to help me teach character to my
daughters
young women and soon to my young man. If you are searching for a character building program give We Choose Virtues a try, I think…I know you will be extremely happy with the choice.
Click the banner below to read what my Crewmates thought of these cards and the other products up for review.

Ages ~ 3-11 year olds