I was really excited when the opportunity came up to review a yearbook from Picaboo Yearbooks. I have never made a digital photo book before and was quite surprised at the ease of design and use.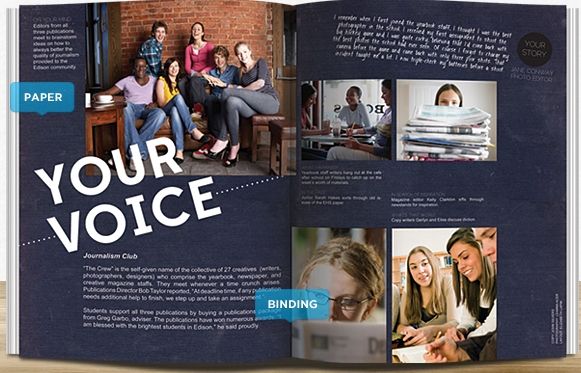 For this review we were given the chance to create a 20 page softcover 8.5" x 11" yearbook. Hardcopy books are also available to make as well. If 20 blank pages sounds daunting to you then don't let it. The process was really quite easy and there is a 3 minute quick start tutorial as well as other tutorials in case you get stuck.
Picaboo Yearbooks uses an online web based software program. Since it is online, multiple users can put there creative touches upon your book if you choose.  To begin, simply log onto the site and click "create a yearbook". The first thing that needs to be decided is how you will divide your yearbook into what is called "sections".
I divided our 20 pages into the following sections:
~ A Stable Beginning Christian Academy Title page (1)
~ R. Marie (2)
~ S. Madison (2)
~ T. Mikayla (2)
~ C. Montana (2)
~ F. McKenzie (2)
~ Fun Times Throughout the Year (2)
~ Celebrations (2)
~ Let's Get Physical (4)
~ Misc. (1)
Customizing each page was really quite simple. First you had to pick a background, if you wanted one. There were 1000's of options for this. I narrowed it down by searching by keywords and choose each page background that way.
Next was choosing the layout of how many pictures you wanted per page. I really liked all the arrangements for layout styles. With options from 0-5+ pictures per page there is something for everyone.
Add even more customization to each page with the addition of digital stickers. Again, there is something for everyone. While I did not use any of the stickers in our finished yearbook, I do think it is a great addition to the design program.
Now the fun part comes once all the components of the page are in place; adding pictures! So while this should have been as easy as uploading and dragging into place it was not for me. I take lots of pictures! And I have not done the best job organizing my pictures this past year. Something that I have started to get better at since completing this review.
Overall, I thought this was a great product and tool for creating your own custom yearbook or photobook. For just $8.95 plus $8.99 shipping for the first book and $.99 each additional book, I think this is an affordable solution for anyone looking to create a quality keepsake.
Like the procrastinator that I am, I waiting until a few days before the deadline to submit my book even though it had been complete for at least a week. I am working on the procrastination thing
I was pleasantly surprised to find our yearbook in the mail 3 days after I submitted it for print! I wholeheartedly recommend Picaboo Yearbooks and I will be making several more books this year. Below is a sample of our finished product.
Be sure to check out some of the amazing yearbooks that my Crewmates designed for their families by clicking the banner below.

Company ~ Picaboo Yearbooks
Product ~ 20 Page Softcover Yearbook
Price ~ $8.95 plus $8.99 shipping