Thinking Like an Engineer
from
Innovators Tribe
.
Innovators Tribe is taught by Mr.K and provides teachers and homeschool parent/teachers with hands-on STEM curriculum to help children become the best they can be in Technology Engineering Education. We received a 2-year subscription to the Thinking Like an Engineer course that is online and self-paced. A single subscription can be used for your entire family which is a huge plus for large family learning.

Thinking Like an Engineer is an online, hands-on course where your student will learn all about the exciting career opportunity of a professional engineer. There are many types of engineers and they are mostly associated with the applied sciences, technology, and design fields as professional problem solvers. With this course, you get to hang out with these professionals and see what its really like to be one.

If you want a curriculum that makes your 6th-12th grader excited about doing school, then definitely look at this course! Your student will learn how to:
~ design and build towers, structures, water filters, and many other fun designs
~ design and build a roller coaster, bridge, and Rube Goldberg machine
~ gain life experience using 3D CAD software that is included with the course
The entire course is approximately 30 hours long including the fun activities I mentioned above and can be used as a component of your existing science curriculum or as a one-fourth credit elective course. For $149.00 you will get the powerful CAD design software, self-paced interactive lessons, exercise journals, design challenges, and exciting hands-on activities. But guess what, right now you can get all of this for just $96.00!
While this course is not a live class, you get an awesome instruction with the self-paced, interactive online lessons that it almost feels as if you are in a live lecture. This awesome program is compatible on PC's and MAC's. There are minimum computer technology requirements for optimal performance. They include:
PC Minimum
• Windows 64-bit 10 / 8 / 7
• Multi-core processor
• 4 GB of memory (64-bit)
• Video Card1 with 512 MB of memory and OpenGL 3.3 or higher
• 5 GB of available hard disk space
• Internet access
Mac Minimum
• Sierra / El Capitan
• Multi-core processor
• 4 GB of memory
• Video Card1 with 512 MB of memory and Open GL 4.1 or higher
• 5 GB of available hard disk space
• Internet access
In our homeschool, we have been slowly plugging away at this course with my 5th, 9th, and 11th graders for fun. Initially, I planned to use this as an elective for my 11th grader, but right now she is swamped with two AP classes and an Honors class. Instead, we have been working through the course a little at a time on the weekends when things are not so busy. Since we are taking our time through the course I do not plan to give my 11th grader or my 9th grader one-fourth credit and just chalk it up to fun hands-on learning. Because who doesn't like to design their own rollercoaster ride!
Thinking Like an Engineer from Innovators Tribe is the perfect way for my daughters to explore the fields of applied science, design, and technology. Be sure to see what my CrewMates thought of this STEM curriculum or the
Thinking Like an Architect
curriculum that was also reviewed by clicking the banner below.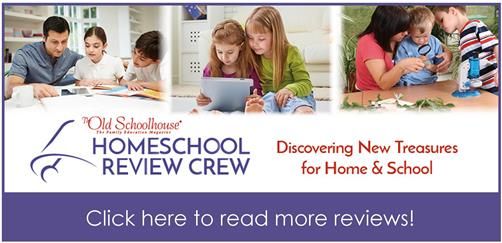 Format ~ self-paced, online
Price ~ Orginially $149.00, but on sale for $96.00
Ages ~ 6th-12th graders








©2008 - 2017 A Stable Beginning. All rights reserved. All photographs, text, artwork, and other content may not be reproduced or transmitted in any form without the written permission of the author.

Over the last few years we've all heard the buzz about STEM and/or STEAM courses. You know, Science, Techonology, Engineering, {Arts}, Math courses. As a homeschooler you may find yourself wondering just how you go about offering those type of courses to your children, right? I was definitely wondering the same thing, so you are not alone. If you are looking for a hands on approach to exploring applied science, I suggest you check out