The Old Schoolhouse® Magazine Homeschool Review Crew
has been an amazing opportunity for my family! We have been introduced to so many great products over the years and I am forever grateful for each and every review we have been on. And to think that I almost didn't submit my application when I was first starting out as a blogger!
Today I can't wait to share one of our family's favorite products, Kwik Stix's! We love, love, LOVE the Thin Stix line and my kids craved more colors. We were excited to receive
Thin Stix Creativity Pack
from
The Pencil Grip, Inc.
to review this time!
You know how I am always looking for new and fun ways to keep my littles busy while I am teaching the older girls or while we are out and about. One things McKenzie (8 years-old) and Micah (3 years-old) like to do, is paint. While I don't mind pulling out the bottles of tempera paints or watercolors it's always nice to have a quick mess free option too. We get just that when we utilize the Thin Stix Creativity Pack from The Pencil Grip, Inc.
McKenzie and Micah were so excited when our creativity pack arrived! I barely had time to take pictures because they wanted to tear into the paints. Thin Stix just like the original Kwik Stix's are solid, non-toxic tempera paint sticks that require no water or paint brushes to use. Thin Stix have a smaller tips for a smoother control or for more detailed painting.
No cups, smocks, brushes, or a single drop of water is needed to paint a masterpiece with these solid tempura paint sticks! They are sized just right for small hands and used just like a fat crayon or marker. The creativity possibilities are endless as kids simply draw or color with them. Perfect for your budding Picasso!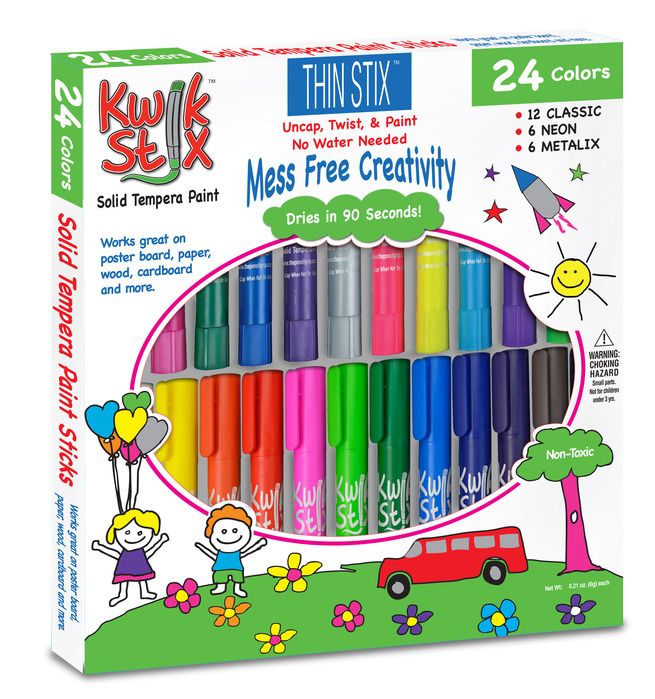 With a 90 second drying time and non-toxic formula, you can't go wrong with these! This set includes 12 classic colors, 6 neon colors, and 6 metallic colors. The vibrant colors dry in just 90 seconds after coming in contact with your paper, cardboard, wood, or even canvas media. Just pop the cap off, twist the stick to make the paint rise up and you are ready for hours of fun painting. Plus, if you have allergies in your family you can rest assured that these paints are free from nuts, eggs, and are gluten free too!
I also, love that these are so portable. We have taken them to gymnastics and softball games near and far and they keep everyone busy and entertained on long meet days. I store the Thin Stixs and the original Kwik Stixs in pencil cases along with plenty of sketch paper for easy portability in our travel tote. Did I tell you we love these paint sticks! Someone in the house is using them on a daily basis.
Thin Stix's are extremely affordable at just $19.99 a set and with Christmas coming these will be a sure hit with everyone! They are so much fun and I have no problem letting Micah or McKenzie pull out the paints and start creating! If I told you a few years ago there was a such a thing as mess-free painting, I am not quite sure you would have believed me.
But today, I am telling you that it is true and you can win your very own set below by entering my giveaway.
The people at the Pencil Grip are gracious enough to
giveaway a set of Thin Stix Creativity Pack to one of my readers and that could be YOU!
Just tell me your favorite color in a comment below
, easy peasy! In case you wanted to know my favorite color is blue, any shade really. Next Wednesday (11/15/2017) I will randomly pick a winner. The winner will have 24 hours to contact me and the prize will be sent directly from The Pencil Grip company.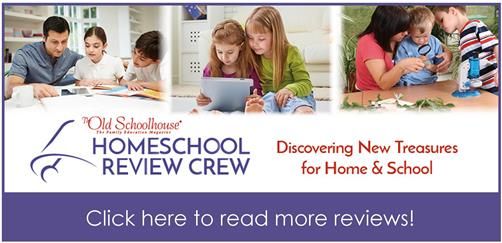 Price ~ $19.99
Ages ~ all ages

Social Media Links for Pencil Grip:
Facebook ~
Twitter @thepencilgrip ~
Pinterest

©2008 - 2017 A Stable Beginning. All rights reserved. All photographs, text, artwork, and other content may not be reproduced or transmitted in any form without the written permission of the author.

Being apart of