Homeschool Legacy
, all about a Once-a-Week Micro-Studies on
Thanksgiving with the Pilgrims
. Right now is the perfect time to start a Thanksgiving study and Sharon Gibson has one!
Once-a-Week Unit Studies were created from Sharon Gibson's passion to help families build a strong, Godly, family legacy. With engaging unit studies families are brought together as they study topics. This precious time spent together focused on one topic will provide your children with a lifetime of memories.
Homeschool Legacy's Once a Week Studies is a great companion for busy parents like myself. Preparation time is kept to a minimal. You really only need to make a quick stop to the library to pick up books. Unit studies are a great way to learn about any topic you can imagine all the while covering the basics like Bible, reading, writing, history, and/or science.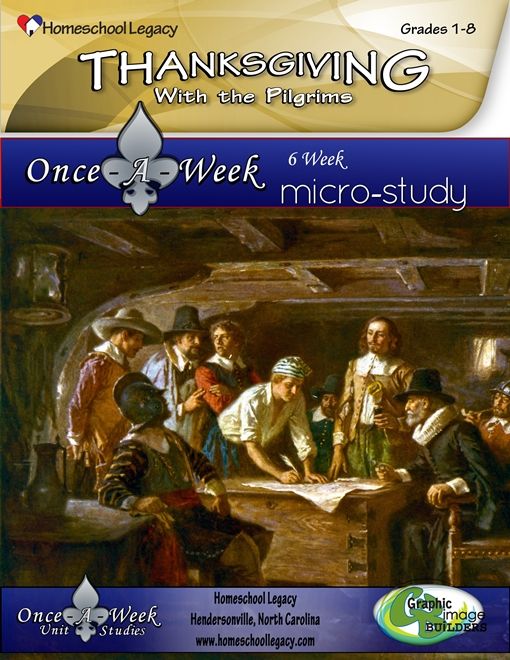 Want to know something else? These Once-A-Week Unit Studies correlate to your Boy Scouts or American Heritage Girls merit badges. How great is that! Your Boy Scout or American Heritage Girl will be able to earn merit badges all the while completing their everyday school work. I wish they had badge requirements for my Girl Scouts too! We were able to review the Thanksgiving Unit Study that is spread out over a six week period if you use it about 20-30 minutes a day. It retails for $12.00 and is appropriate for grades 1-8, which is perfect for Montana (4th) and McKenzie (1st).
Topics covered include:
Week 1: The Scrooby Separatists
Week 2: The Voyage
Week 3: At Home in Plymouth
Week 4: Happy Thanksgiving
Week 5: The Puritans
Week 6: Merry Christmas!
Preparing for the study was really simple. I just looked at my library for the three recommended books and added them to my library haul for Saturday. Unlike other Unit Studies, this one does not have a list of books or weekly devotions for during the six weeks. We worked on our unit studies for 3 days a week and made Thursdays our Unit Study day to fit our schedule.
Overall, this was a great experience using the Once-A-Day Unit study and being able to connect it with the upcoming Thanksgiving holiday. I highly recommend this program! I definitely think you should check this unit study our or one of the many others they offer including:
• Birds of a Feather
• Forest for the Trees
• Horsing Around
• Weather on the Move
• Knights & Nobles
• Native America
• Early Settlers
• Revolutionary Ideas
• We the People: Getting to know your Constitution
• Lewis & Clark
• Christmas Comes to America
Be sure to check out what my Crewmates thought of this Study and the other Unit Studies offered for review by clicking on the banner below.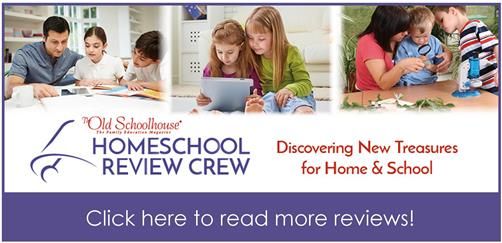 Social Media Links
Facebook
#hsreviews #unitstudies #historyunitstudies










©2008 - 2016 A Stable Beginning. All rights reserved. All photographs, text, artwork, and other content may not be reproduced or transmitted in any form without the written permission of the author.

Can you believe it's already the 4th of November!? Time is flying by and the holiday season is fast approaching. As a change of pace to our homeschool day we've added a unit study from