The Familyman's Christmas Treasury - Audio Collection
from
The Familyman
. These are also available as
Digital Downloads
.
If you are looking for some wholesome family entertainment by the fire, then this is the collection for you! You don't necessarily have to be by the fire as these are great to listen to in the car too. We were blessed to receive the six audio books in this collection along with two bonus stories. All are narrated by master story teller, Jim Hodges and produced by The Familyman and point teach a lesson that points back to Jesus. The stories we received in digital MP3 format are:
Cootie McKay's Nativity –
"1956 was the year of the best Christmas our town ever had...it was also the year we almost didn''t have Christmas. But Cootie saved the day. Yes, sir, if it hadn''t been for the talent and vision of Cootie McKay, the folks in our little town would have been mighty disappointed..."
Captain Chaos and The Manger Blaster –
"Imagine Christmas without the manger. Jason, a typical ten-year-old boy, has grown tired of the traditional "manger story" and is pretending to blast it to bits with Captain Chaos and his manger blaster. "It's so boring," Jason tells his sister, "it needs something to make it more exciting!" Jason is sent to his room where an unexpected adventure awaits him as he comes face to face with Captain Chaos. The spacehero shows up in answer to Jason's wish... to rid the planet of the manger and to allow Jason to experience what the world would be like if the baby had never been born."
The Stranger –
One day a homeless stranger shows up in town and visits the members of the same congregation of the local town church. Instead of welcoming the stranger with open arms, he is sent away repeatedly until he visits the home of the Pastor. The stranger is Jesus.
The Bishop's Dream -
This short story tells about Bishop Nicolas who goes around sharing the love of Jesus with the children who are poor. One night while reading his Bible, he falls into a deep sleep and begins to dream about how commercialized Christmas has become.
Harold Grubbs and the Christmas Vest –
Each year Isaac's dad wears his Christmas vest. Isaac is not sure why until one day after Thanksgiving his dad digs deep into his closet to find his treasured vest.
Gladys Remembers Christmas –
"Gladys hated Christmas as much as she hated her name. Gladys was named after her mother, who died when she was only six-years-old. That's why Gladys hated Christmas, because it was a reminder that everyone else was happy, and she wasn't. But a visit to an old house on a cold, December day changed...EVERYTHING."
The Secret of Snow Village –
Follow along with this story as you immerse yourself into a Christmas village and discover that Christmas isn't about decorations, lights, gifts, or snow for that matter.
It's Called Christmas –
Everything you know about Christmas is removed and gone in the future. Follow along in this story and find how you can singlehandedly help bring it back!
These audio books are the perfect thing to listen to as I travel up and down the roads to and from the gymnastics gym. Because they are in MP3 format I could quickly transfer them to my phone from the computer which was super simple even for the not so computer savvy (at times). We also received a physical copy of The Bishop's Dream on CD.
We have truly enjoyed these stories and preparing our hearts for the upcoming Christmas season! I do hope you will check out the other reviews and see if this is something you would like to add to your family's audio book collection. To read the other 49 review, click on the banner below.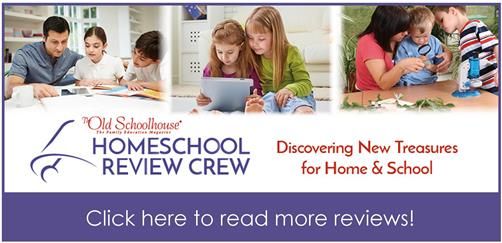 Format ~ MP3, also physical CD's available
Price ~ $3.99 each or $25.00 for set of 6 CD's
Ages ~ everyone
#hsreviews #christmas #Audio #audiobook #digital #familymanministries

©2008 - 2016 A Stable Beginning. All rights reserved. All photographs, text, artwork, and other content may not be reproduced or transmitted in any form without the written permission of the author. http://astablebeginning.com

There are officially 10 Saturdays until Christmas! Let that sink in a bit…I know you were just so excited for everything pumpkin but I for one am super excited as Christmas is my favorite holiday season! Any excuse I have to listen to Christmas music or stories is an A+ in my book! Today I want to share with you