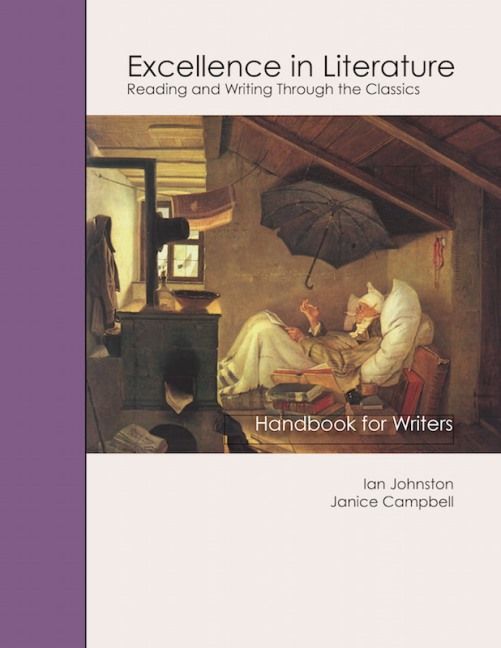 Writing can be a daunting task at times. There is a lot to remember because the subject covers so much ground. Having a middle and high schooler this year there is so much to cover on the subject, that at times it is overwhelming for me. But it doesn't have to be if you have access to a writers handbook. My daughters, Madison (10th) and Mikayla (8th) have been using
Excellence in Literature Handbook for Writers
from
Everyday Education, LLC
to help them transition from middle/high school level writing to college level writing.
Madison is a writer. She likes to write and does so a lot in her free time. In fact she has had contact with a publisher for her novel, which is super exciting! Even though she has written this novel and several other short stories, etc we still have to put pen to paper and crank out essays and research papers for school. So I have been especially pleased with having access to the Handbook for Writers.
We received an eBook PDF version of the book and it is HUGE! 420 pages huge! However, I think it covers everything one must know to be a successful high school and college age writer. It is simply put a one-stop reference book on how to write everything from essays for high school and college to also covering punctuation, usage, and style. Seriously, this reference book has got you covered!
The book is broken up into two sections:
~ instructions and modeling arguments for writing essays
~a mechanics section that goes over usage and style
Need to know: How to construct a logical, interesting argument (focus) for an essay, debate, or research paper? How to structure different types of essays, paragraph by paragraph? How to use inductive and deductive reasoning? How read thoughtfully and write about literature, including short stories, full-length classics, and poetry? How to construct Topic sentence outline for papers in literature, social studies, public policy? No problem, it's all included in this whopper of a book!
I have been using this book in conjunction with both of my girls writing programs. Madison is currently using Literature and Composition: English 2 also from Excellence in Literature, while Mikayla is working through the writing program tied together with our history program. Since receiving this eBook it has been my go to book for all things writing and grammar. My only wish is that I had a physical book copy, however, being a eBook is great because we are on the go so much anyways. I currently have the file stored on my iPad for easy reference.
I don't even know if I am doing this review justice…I hope I am conveying to you that you need to get this book! I don't take saying that lightly because I know times are tight for everyone. But if you have a middle schooler or high schooler and you are need a little extra help with writing and all the mechanics, then this handbook is the helping hand you need to succeed!
We have thoroughly loved using this book and I plan on purchasing the physical book in the near future. But don't just take my word for it, check out what my CrewMates thought of this book and the other two books,
Working it Out: Poetry Analysis with George Herbertand
Perfect Reading, Beautiful Handwriting
, up for review by clicking the banner below.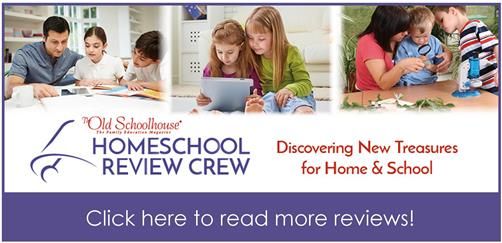 Format ~ eBook, also available in physical book
Ages ~ middle / high school and up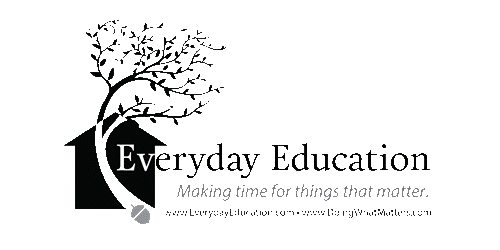 #hsreviews #excellenceinlit #copywork

©2008 - 2016 A Stable Beginning. All rights reserved. All photographs, text, artwork, and other content may not be reproduced or transmitted in any form without the written permission of the author.
http://astablebeginning.com