Captive
from
FishFlix.com
.

FishFlix.com
is a family owned company by Lukas Media. The owner and staff believe that God is honored by hard work, good service and quality products.
FishFlix.com
is the most comprehensive online Christian video store featuring thousands of high quality Christian DVDs. Their mission is to bring you
The Greatest Christian and Family-Friendly Films in the World
at Great Prices. The website offers a wide selection of family friendly Christian videos, including entertaining movies, documentaries, biographies, educational films, and more. If you are looking for DVDs and Blu-Rays that the whole family can enjoy, FishFlix is the place to shop.
Whatever you do, work at it with all your heart, as working for the Lord, not for men.
Captive
is a drama/thriller that is based upon the true story of Brian Nichols (played by David Oyelowo), who upon learning of his newborn son's birth takes grave actions to see him at all costs. In the process of escaping from police custody from charges of rape, Nichols kills the judge who is to try his case along with his court reporter and four other innocent lives. Along the way he crosses paths with Ashley Smith
(played by Kate Mara)
who was moving into her new home, minding her own business trying to get her life back in order after battling a drug addiction to regain custody of her daughter.
Nichols actions of the day cause a state wide manhunt and leaves Ashley fearing for her life when all she wants is to see her daughter. As the ordeal presses on, Ashley begins to read aloud from The Purpose Driven Life by Rick Warren which was given to her at her recovery group. Along the way, both Brian and Ashley learn that all lives matter and are for a purpose, whether seemingly big or small.
I was drawn into this movie because I was in court reporting school when the events took place. It was all that was talked about for weeks at a time at school and one of the factors that made me decide that I did not want to work inside of a courtroom as originally planned, but rather in close captioning.
This movie is rated PG-13 and I originally was going to watch it with my 15 and 19 year olds, but because of time restraints and having the younger kids not being in bed on time for the last few weeks, it didn't work out. So, I watched it by myself one night. Once my husband returns home from his overseas deployment I plan to watch it again with him and the older girls. I do not plan to allow my new 13 year old view it because she is not as mature enough yet for the topics depicted. Use your discretion for your family.
Captive is a beautifully made movie that shows God has a purpose for your life at all times. His path for you is already set, you just have to let him lead. Be sure to see what my CrewMates thought of this movie and the other movies being reviewed, including
War Room
,
Woodlawn
,
Gospel of John
,
The Ultimate Gift
,
My Son My Savior
,
Theo
,
Superbook: A Giant Adventure
,
Owlegories: The Ant, The Fruit, The Butterfly
, and
Agenda 2
by clicking the banner below.

Company ~
FishFlix.com
Product ~
Captive
Price ~ $19.99
Ages ~ PG-13, *use your discretion for your family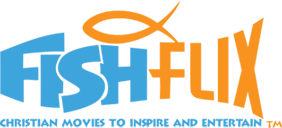 hashtags: #hsreviews #fishflix #ChristianMovies

©2008 - 2016 A Stable Beginning. All rights reserved. All photographs, text, artwork, and other content may not be reproduced or transmitted in any form without the written permission of the author. http://astablebeginning.com

Imagine for a second that you are a young widowed mother who is trying to kick a drug addiction so that you may see your daughter again. As you go about your day hoping and trying to get your life back together, your life is forever changed as your paths cross with a killer. Does this sound like a movie you would like to see? I recently had the opportunity to watch a Christian film about the power of faith in the midst of fear called