It's not every day you get to take lessons in another language. When we were offered the chance to review High School Chinese I from Middlebury Interactive Languages wee jumped at the chance.
Since we already had our Spanish course set for Madison, she decided she wanted to try to learn a new fun language on the side. She choose Chinese and we were given a 6 month, semester subscription to the high school level 1 course.
Middlebury Interactive Languages is the academic leader in digital language learning for students in grades K-12. The high school levels target four key language skills of:
~ listening
~ speaking
~ reading and
~ writing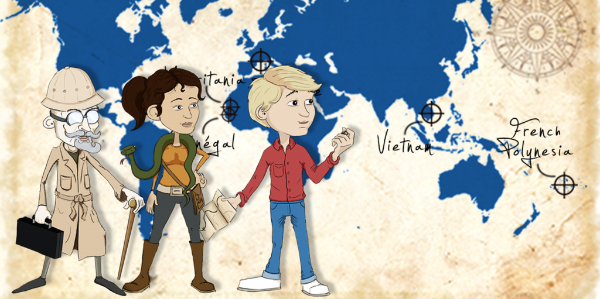 The learning material for each semester is broken down into 90 lessons which can be broken down into completing one lesson per day for a period of 18 weeks. Assessments which range from simple conversations to responding to a prompts are done frequently to make sure the student stays on track with his or her learning. As the student progresses through the program the written and spoken passages become progressively harder.
Getting started is quite simple, especially since no prior experience is needed. Once logged into the site you are given several menu options to choose from. You can view the calendar to set your assignment schedule, view the table of contents, or look at the grade book to check your progress.
Madison was able to use this program 4 days a week for about 15-20 minutes a session. She especially liked hearing the Chinese spoken aloud to her, as reading the language proved to be quite difficult at times. Overall, Madison and I have enjoyed this program and plan to continue using it until the end of our subscription period. I hope to be able to give her high school credit for her time completing the lessons.
Be sure to check out what my CrewMates thought of this program and the other languages offered, including Spanish Courses, French Courses, German Courses, and Chinese Courses at the elementary, middle, and high school level by clicking the banner below.

Company ~ Middlebury Interactive Languages
Product ~ High School Chinese I
Price ~ $119 without a teacher or $175 with a teacher
Ages ~ high school level


©2008- 2015 A Stable Beginning. All rights reserved. All photographs, text, artwork, and other content may not be reproduced or transmitted in any form without the written permission of the author.
http://astablebeginning.com