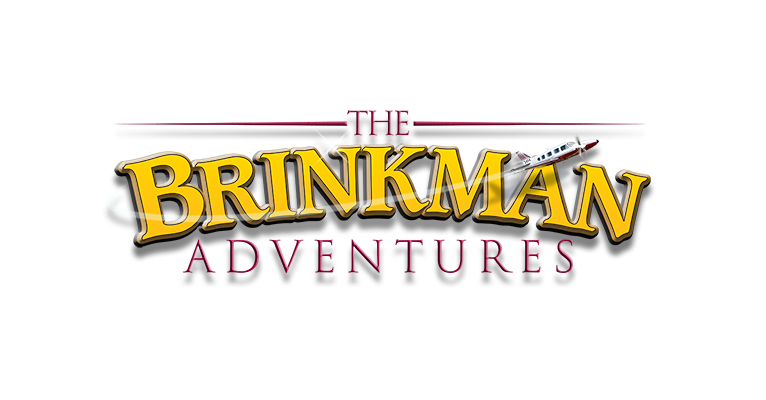 The Brinkman Adventures will take your family on a heart-pounding, exciting adventures all the while showing God's love for everyone on earth. We received Season 2 of The Brinkman Adventures which contains 12 action packed episodes on 4 CD's.  That's over 5 hours of  audio drama/entertainment.
Episodes include:
1. The Mystery Ring
2. Blue Hat & T-Shirt Bible
3. How Big is Your God, part 1
4. How Big is Your God, part 2
5. Mexico by Bus
6. Treehouse Academy
7. Pirates of Mayan Island
8. Sapphire Slaves, part 1
9. Sapphire Slaves, part 2
10. Hadi's Choice
11. Castle of Secrets
12. On the Run
We have spent a lot of time in our van over the past few months driving to and from different gymnastics meets. While listening to the popular kids satellite radio is fun, one does quickly tire of hearing the same songs looping over and over. I was so excited to be able to pop this audio drama cd into the CD player for something different. We have listened to many audio books before but nothing quite as exciting as The Brinkman Adventures. From the very beginning the van was completely immersed in the story, well maybe not the Lt as he was driving, but the rest of us girls were.
The Brinkman's are not just your normal everyday missionaries. They are a modern day, large family whose powerful stories come together through the wild and crazy adventures they take to share God's word. Their escapades will inspire the old and young and strengthen your faith to love and follow Jesus with all your might.
Everyone in our family has thoroughly enjoyed this CD many times over and we are in the process of purchasing Season 1 so we can start the adventure from the beginning.  While you do not have to start with Season 1, we just can not wait to hear more since Season 3 is not yet available. Our family favorite story from this CD would have to be episode # 2, Blue Hat & T-shirt Bible. This story was so amazing how God helped to provide a Bible for a Chinese woman when they are forbidden in the country. The cleverness of the disguised Bible makes the story all the more interesting. I think you should stop by the website and check out the free audio clip for episode # 9, The Provider to get a taste of the Brinkman's for yourself. I know you will be thoroughly impressed and want to know more!
The Brinkman Adventures are available to purchase by season on CD for $25.00 or on MP3 download for $17.00. The prices listed are suggested donations but trust me they are worth every cent and more! Be sure to check out what my Crewmates thought by clicking the banner below.

Company ~ The Brinkman Adventures
Product ~ The Brinkman Adventures Season 2: Episodes 13-24
Price ~ CD for $25.00 or MP3 download for $17.00
Ages ~ Families of all ages