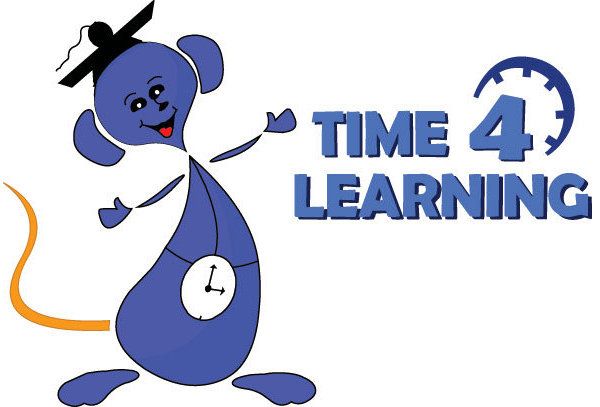 I was so excited to be able to use Time4Learning with McKenzie for the last 6 weeks. I did not hear one complaint from her if I asked her to play the computer. When I announced it's Time 4 Learning she was ready to play. 
Time4Learning is the award-winning online learning system that can be used by students from preschool – 12th grade for homeschool, after school, or summer school. Integrating education with fun, its no wonder that year after year Homeschool.com selects Time4Learning as one of the "Top 100 Educational Websites" for it's animated and interactive activities and pintables.
We were blessed to received a six-month membership to Time4Learning at the Kindergarten level. For additional learning opportunities we also have access to one grade level above and below. However, we mainly just used the Preschool levels.
The homeschool program is flexible and easy-to-use while providing a complete language arts and math curriculum that correlates to state standards. Each lesson is short and sweet, just enough for McKenzie's sometimes short attention span. With a variety of interactive activities and educational games my girl was completely happy and asked to play many times outside school time.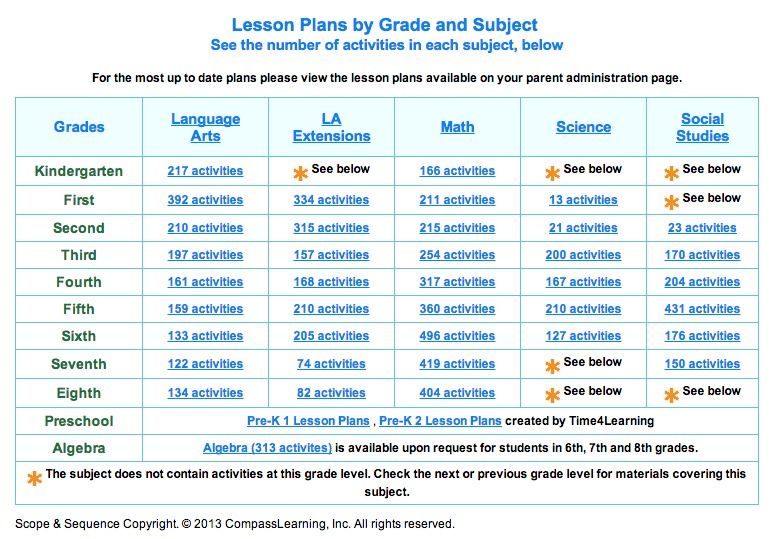 For PreK – 8th grade, Time4Learning offers one low price of $19.95/student per month. Additional students can be added for $14.95 each per month, and all students have 24/7 unlimited access. There are no contracts, no hidden costs, and members can quit at any time. Plus, if for any reason a customer is not satisfied, Time4Learning offers a 14-day money back guarantee.

Initially, it was difficult for me to choose which child got to use the program for the review period. I picked to do McKenzie so that Montana could also help her and get a little review at the Kindergarten level too.  McKenzie has a separate login and password to access her lessons, while I also received a separate login to track skill progress, access records, and more. She is able to work  at her age level as well as go a level lower or higher when needed which I love!

Subscription Cost for the program is $19.95 for first child and $14.95 for each additional child per month .
What's included in the cost:
Online Curriculum for Preschool to 8th Grade
1,000+ Student-Paced Animated Lessons
Math Exercises & Printable Worksheets
Language Arts from Phonics through Reading
Science & Social Studies In Most Grade Levels
Automated Reporting for Easy Record Keeping
Detailed Lesson Plans for Parents
Lessons Correlated to State Standards
This program can be used for homeschoolers, after school or summer school programs, preschools and daycares. It is more than just playing simple games, your child is actually learning new skills or brushing up on past learned skills. I am impressed with the program and all that it offers my child, but I do not think we will be able to keep the program after our subscription ends because of the monthly pricing. If however, I felt that my girls needed an "extra" because of struggles in the math or language art department, I would definitely look to Time 4 Learning as my first resource!
Want to try it out for yourself? Time 4 Learning offers a free 14 day trial of the site which includes  lesson demos, and a  scope and sequence. McKenzie loves her Preschool computer time and I loved it too because she didn't realize she was actually learning! Be sure to check out what my Crewmates thought of this program by clicking the banner below.
Company / Product ~ Time4Learning
Price ~ $19.95 for first child and $14.95 for each additional child per month
Ages ~ PreK - 8th
Platform ~ online, PC or Mac