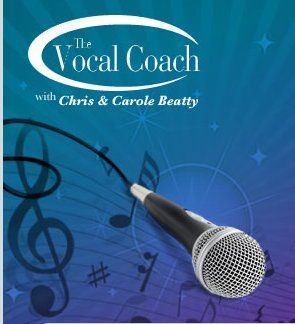 Do re me fa so la ti do…there has been a lot of singing going on in our household over the last few weeks. We all love to sing, well, maybe not Marie, but the rest of us girls do, especially Madison. She is always singing or humming a tune and you know what? She is actually pretty good. And I am not just saying that because I am her Momma!
Developed by Chris and Carole Beatty with over 40 years of experience, their company,Vocal Coach is a collection of singing products for in home use. With a passion for teaching people to sing, they also offer private vocal coaching and vocal seminars in addition to all the other wonderful products they offer.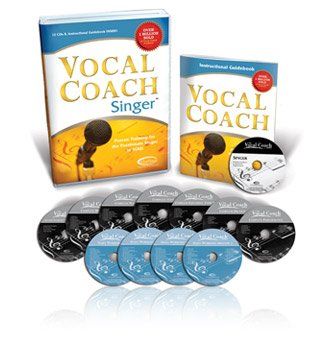 A few weeks ago we were privileged enough to receive The Vocal Coach Singer which is,
the most complete instructional singing system available with the equivalent of over $2,000 worth of personal coaching time. Whether you are a beginner or a professional, Vocal Coach Singer teaches and builds upon the fundamentals essential to an accomplished singing voice. From posture to performance our tested and proven techniques will help you deliver your songs with consistency and confidence!
                                                                                    ~ from website
Vocal Coach Singer is a complete singing program to help develop and improve the voice of anyone who has a desire to be able to sing well. The materials included in this program cover specialized training in warm-up, breathing, tone, diction, expanding your range, and also preparing for a performance. Also included are multiple workout formats for the different voice ranges.
We received a physical copy of the Vocal Coach Singer, which includes 12 CDs, an instructional guidebook, and a CD with PDFs of the music sheets for the various vocal workouts. While Vocal Coach Singer is designed for use with teenagers through adult if you have a motivated younger student I would definitely check this product out. Or as another option you could look into Vocal Coach's alternate singing program for younger students called Teaching Kids to Sing. The Vocal Coach Singer program is available in CD format for $119.99 or as an MP3 download for $99.99
I used this program with Madison with great results! She loves to sing and this personal Vocal Coach has helped her find the perfect range for her voice. I would definitely recommend this program to any and all who want vocal lessons but do not want to shell out the big bucks for it. Vocal Coach Singer will prepare you to sing like the star you are!
Be sure to click on the banner below to read the reviews of my Crewmates.

Company ~ Vocal Coach
Product ~ Vocal Coach Singer
Price ~ $119.99 CD format,$99.99 MP3 format
Ages ~ 12 – adult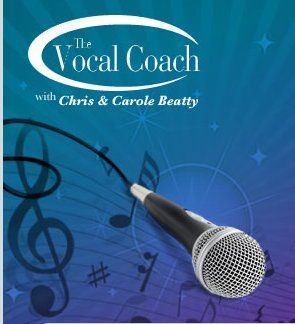 Disclaimer ~ I received Vocal Coach Singer in CD format from Vocal Coach, in exchange for a thorough and honest review. Though I am compensated with free products, I am not compensated in the form of cash for my reviews. The opinions I have given are mine and may differ from others but are not influenced by the company or the free product provided.