Fascinating Education
.
Mikayla, my rising 9th grader, and I have had the privilege to review an online high school science curriculum from Fascinating Education called
Fascinating Biology
for the last six weeks. Since Dr. Margulies firmly believes that much of biology is based on the chemical properties of the components of cells, it is smart to start with Fascinating Chemistry. If you prefer the more traditional route of study, biology, chemistry, physics, then if it is recommended that you take the Chemistry Pre-Course to be fully prepared for Fascinating Biology. This is available as a $20 add-on. We choose this option for Mikayla and was gifted access to the course too.
Fascinating Education is the brain child of Dr. Margulies, a neurologist who understands how the brain works, who created this program to teach middle and high school students. Because of his extensive study of the brain, Dr. Margulies knows the ins and outs of how the brain works, including the way we learn, how we retrieve stored information, how we focus our attention, and how motivation and emotion affect our learning.

Instead of using a written text as the primary teaching tool, Dr. Margulies teaches science by using the right hemisphere of the brain with colorful illustrations and audio files to supplement written text. This is the perfect combination for my visual/auditory leaner. In this self paced online course your student will learn the basic principles of biology including:
~ the components of life
~ cell membranes
~ taking in nutrients
~ creating chemical energy
~ growing and repairing
~ reproducing
~ maintaining a stable internal environment
~ adapting to a changing external environment
~ plants
There are a total of 18 course lessons that can be done over the course of a school year. Course lessons are presented in a table format to access to lessons, text scripts, and tests that correlate with each lesson. I really liked that each topic is broken down into bite-sized chunks so you are not having to digest a lot of information all at once. Dr. Marseilles understands the importance of reviewing the material, so there are several opportunities to do so before moving on to the next lesson. Getting started is as easy as signing up for your course and logging in. After being logged in, simply click on the appropriate course and you will be directed to the lessons.
Mikayla is on the track to be a Collegiate gymnast. With that said, we have entered the world of NCAA guidelines and requirements with her starting 9th grade. One of which is when she can officially start high school level courses. We found out after the review started that she would not be able to dive into the Biology course full fledge because she has 8 semesters in which to complete her core courses. We can not count any course she takes in the summer before 9th grade without it negatively affecting her status. With that said, we have held off on using the full Biology portion of the program and just concentrated on the Chemistry pre-course. It will not go on her transcript and is just for fun learning.

Using the Chemistry pre-course, which is basically the first 6 lessons of the full Chemistry program, was a perfect fit for Mikayla. She would log on to the site and watch the prescribed number of slides that we had scheduled for that day. I would test her comprehension and knowledge with the included PDF scripts included with each lesson by printing them out double sided. If she wasn't able to answer my questions from the scripts she would go back and re-watch the the lesson. We only had to do that twice :-)

Come our first day of school on July 31st, Mikayla will jump into the Biology course full fledge using this program as a supplement to our current science curriculum. I did the same thing with great success with Madison a few years ago.
However, with that said, I want you, my reader, to know that this is a stand alone course that is chock full of information. It does not have to be a supplement it can stand alone!
The sheer amount of information presented is very thorough manner and I love the built in review, especially since there is so much vocabulary involved in Biology.
This is the perfect curriculum for my visual and auditory learner! Mikayla will be so prepared for biology using this program. Be sure to check out the links and see if you think this would be a good fit for your family. Also be sure to click the banner below and read what my CrewMates thought of Fascinating Biology and the other two programs, Fascinating Chemistry, and Fascinating Physics, being reviewed.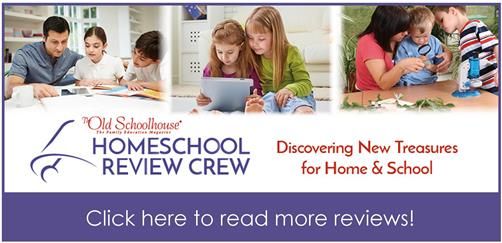 Company ~ Fascinating Education
Product ~ Fascinating Biology


Now that you have reached the high school years and it's time to start thinking about high school science. With so many curriculum choices available out there it is easy to get overwhelmed…very quickly. High school science can be so intimidating for some homeschooling families, but it doesn't have to be! Even if science is not your gift you can still confidently give your child a solid college prep level science class with the help of