Pennsylvania ~ Here We Come!
from the
By the Way Book Series
.
The By the Way Books are written by Joy Budensiek and are filled with 48 full-color pages of beautifully illustrated work by Stephanie Robledo. The artwork included truly draws the reader into the story.The Pennsylvania book is the 3rd book in the series. The book is told from a Biblical world view and is chock full of facts and information about the state. The book is an 8 X10 inch hardback book and perfectly geared towards children 5-12 years old.
During the story you follow along with Alex and Lexi as they accompany "Penny", the state mascot, to several Pennsylvania celebrations in July. Throughout their journeys, Alex and Lexi explore many of God's amazing creatures like crickets, bears, white-tailed deer, groundhogs, chipmunks, trout, and more! Traveling by plane, they are able to visit places such as:
~ Gettysburg
~ Pittsburgh
~ Lake Erie
~ Bethlehem
~ Philadelphia
~ and Lancaster
The trivia information found within these pages are super! Did you know that the founder of Hershey Kisses, Milton Hershey and his wife had a ticket on the ill-fated Titanic? They canceled their trip because Mrs. Hershey had gotten very sick. The world was
close to possibly not having chocolate! But God knew, his plans are always better than our own.
Did you know the state dog is the Great Dane? We also find out about the conservation efforts Pennsylvania has made to save the Bald Eagle. Thirty years ago there were only 3 nests in the entire state of Pennsylvania, now there are more than 250 nests!
So, why did I choose the Pennsylvania book? My husband will be retiring from his military career in 8 short years and Pennsylvania is at the top of our list for our retirement home. We have only driven through Pennsylvania for gymnastics meets and college visits but later this spring we will have the opportunity to visit the state a little more in depth. We plan to travel one of America's oldest highways, the Historic "Natioanal Road" along Route 40.
We are all excited to explore Pennsylvania and this book has given us a first glance of the many exciting sites we will see. And you know what? There are more books to explore within this By the Way Book Series. We can't wait to add more titles to our collection. Be sure to check out the books on:
Florida's Treasure Coast ~ Here We Come!
Smoky Mountains ~ Here We Come!
Washington ~ Here We Come!
Colorado ~ By the Way
Click the banner below to read the reviews of 64 of my Crewmates as they explored the states above.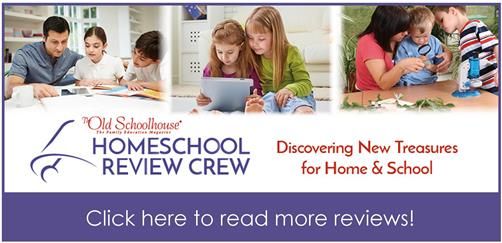 Format ~ hardback book

Price ~ $14.99










©2008- 2017 A Stable Beginning. All rights reserved. All photographs, text, artwork, and other content may not be reproduced or transmitted in any form without the written permission of the author.

http://astablebeginning.com

If there is one thing to say about our family its that we love books! Good, quality books that teach us knew things. I was especially pleased when we were offered the book