History is a favorite subject of mine right after science that is and since we use a mostly
Classical,
literature based curriculum we get to read a lot.
I know you probably already know that our family likes to read, but I am going to tell you again
.
Recently, I have been reading aloud to the girls from the book
Heroes of History: Laura Ingalls Wilder ~ A Storybook Life
and the corresponding
Digital Unit Study Guide
from
YWAM Publishing
as we have been studying all about her fascinating life growing up.
Student Explorations ~

essay writing, creative writing, hands-on projects, audio/visual projects, arts/crafts

Social Studies ~

reproducible maps, geography, terms/vocabulary, journey tracking, critical thinking

Bible Study ~

scripture memorization, devotional application, spiritual concepts
Community Links ~ meaningful field trips, guest speaker ideas, service projects
Related Themes to Explore ~ missions, current events, life skills, math, government, science
Bibliography or Related Resources ~ books, movies, documentaries, magazine articles, websites

Culminating Event ~

project displays, cultural food, music, and activities, oral presentations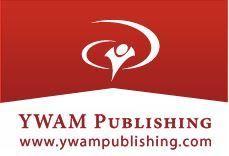 Website:
www.ywampublishing.com
Facebook
:
http://on.fb.me/o9VOMN
Twitter:
@YWAMpublishing
http://twitter.com/YWAMpublishing
@YWAMpublishing
Pinterest:
http://www.pinterest.com/YWAMpublishing
The YWAM Publishing Blog:
www.ywampublishingblog.com
Hashtags:
#christianheroes #heroesthenandnow #christianbiographies #herobiographies #homeschoolcurriculum #homeschooling #americanhistory #americanhistorycurriculum #ywampublishing #truebiographies

©2008 - 2016 A Stable Beginning. All rights reserved. All photographs, text, artwork, and other content may not be reproduced or transmitted in any form without the written permission of the author.