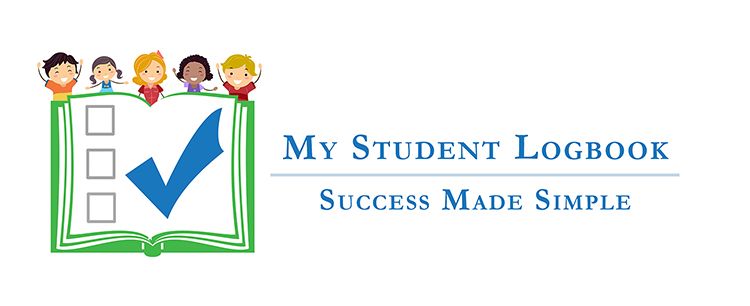 This school year I wanted to try and have all the girls using a planner to keep track of their schoolwork. I knew what I was looking for for the older three girls and was on the search to find something for Montana to use. I was so excited when I came across the My Student Logbook and equally excited when I found it their My Student Logbook were going to be reviewed!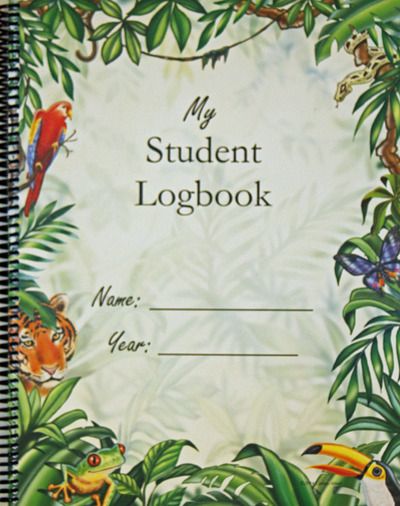 My Student Logbook is the brainchild of the Abbott family in Oregon who, like me were trying to keep their kids on task and accountable in their studies. We received a Northern hemisphere dated logbook with the  rainforest cover that Montana had picked out.
My Student Logbooks are ideal for children in 2nd grade and up. Starting so young is a great way to teach children to take responsibility for items like extra curricular activities, chores and more. The logbook also includes pages specifically for recording personal information such as an "About Me" page, prayers and goals, Scripture memorized, books read, test scores, projects and fieldtrips, and favorite memories from the school year too.
The logbooks are 8.5 x 11 spiral bound book and include a clear plastic protective sheet over the cover and a sturdy black plastic back cover. With10 different covers to choose from there is sure to be one that catches your son or daughters eye. They retail for just $15.00 plus $5.00 shipping within the United States. Two PDF versions available if that is more your style but the do not include a cover - a single copy license which is $10.00 and  a family use license which costs $20.00. PDF versions are available for Internationals  only.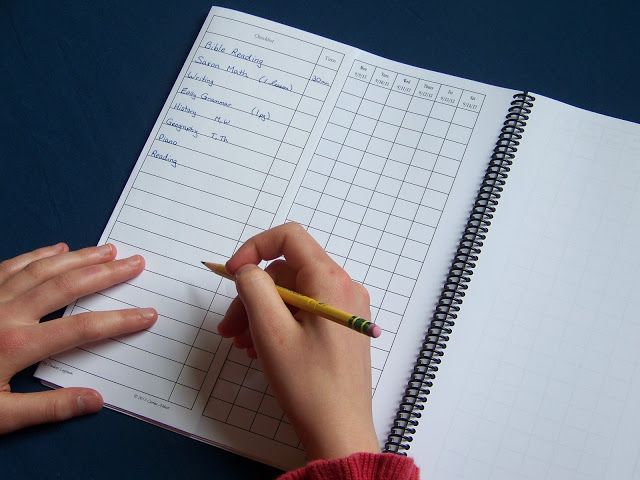 Three formats are available for the 53 weekly pages to choose from including:
~Dated: for the Northern hemisphere school year (August 1 – July 31)
~Dated: for the calendar year (January 1 – December 31)
~Undated: if you want to fill in dates yourself
Other pages  included in the back of the logbook are:
   All About Me page
    Prayers and Goals page
Bible Verses Memorized page
      pages to record the books read
     Events, Projects, Field Trips, Presentations, Activities pages
      Test Records pages
      My Favorite Memories page
Once we received our planner I followed the easy directions to set up the book to use for our school year that was a week under way. Set up was easy, but if you need visual instructions you can watch the video below.
Instead of using the logbook as a school subject check off list for Montana I choose to use it as a guide to help her complete her daily chores/activities. I am trying to instill in her and McKenzie the importance of getting their chores done in a timely fashion each day. I love that this logbook is versatile that I can adapt it to fit our needs at this time.
Montana uses a highlighter to mark off when she has completed each task. I like this idea because it gives me a chance to see visually what has or has not be done. All I have to say is, "did you check everything off your morning / evening list"?
Finding the perfect planner to fit the bill is a chore in and of itself. Even though my initial plan was to use this as a school planner for Montana didn't work out the way I planned, I am glad to have used the My Student Logbook and made it work for our needs at the current time. Do I recommend you looking into this product for your child, YES I do! Will I try this planner again, Yes! In fact I am going to order McKenzie a logbook of her own.
This logbook has become an essential part of our day and I am thrilled we have had the opportunity to use it! Be sure to check out what my Crewmates thought of the My Student Logbook by clicking the banner below.

Company ~ My Student Logbook
Product ~ My Student Logbook
Price ~ $15.00 plus $5.00 shipping within the United States; PDF single copy license, $10.00; Family use license, $20.00
Ages ~ 2nd grade and up