When I was growing up I remember going to my Grandpa's house in upstate New York for the summers. Specifically, I remember one day driving through rural Pennsylvania and seeing an Amish buggy. From that day on I was hooked on finding out info on the Amish culture. I think even at one point I told my family that I wanted to be Amish :) When Baker Publishing Group offered two of there books in The Adventures of Lily Lapp Series, I was so happy.
We were blessed to receive book one, Life with Lilly and book two, A New Home for Lilly for this review from Baker Publishing Group.
"We publish high-quality writings that represent historic Christianity and serve the diverse interests and concerns of evangelical readers". ~ Baker Publishing Group
Written by Mary Ann Kinsinger and Suzanne Woods Fisher we get a close up look into the life of five year old Lilly and her daily adventures growing up Amish in Upstate New York.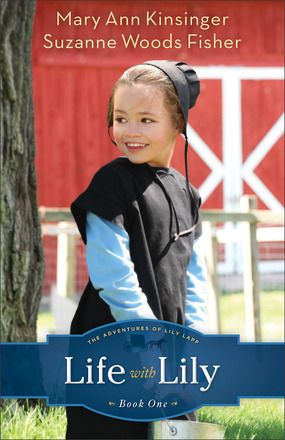 Life with Lilly ~
"Every day is a new adventure!

On a small Amish farm in upstate New York, young Lily Lapp has plenty to do and plenty of people to love. But changes are coming—including a new baby brother, a new teacher at school, and new ways of looking at the world. Lily's growing up Amish, and there's always a lot to learn—if only Lily can stay out of trouble!" ~ website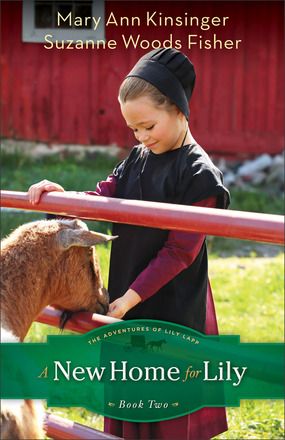 A New Home for Lilly ~
"New town, new house, new friends—and always lots of fun!

Lily Lapp is moving with her family to Pennsylvania to join a new Amish community. In this small town, Lily has to get used to a new school, new friends, and Aaron Yoder, the most annoying boy in the world! But some changes are good, like exploring an attic full of adventure and getting a new baby brother. Still Lily wonders, why can't God bring her just one sister?" ~ website
Initially I intended these books to be a read aloud. However, Mikayla literally took off with these books. She read them every chance she got. In the van, in her room at bedtime. These books are an easy yet challenging read for Mikayla who is 10. I loved the pricing as they are each just $12.99 a piece for quality literature. I hope to read these aloud to Montana sometime this year and Mikayla is super excited that the next book will be released in July 2013.
If you are looking for a wholesome new series for your daughter to get into, I wholeheartedly recommend The Adventures of Lilly Lapp series. Mikayla and I give these books 2 thumbs up! Be sure to read what my Crewmates thought of these books by clicking the banner below.

Company ~ Baker Publishing Group
Product ~ Life with Lily & A New Home for Lily
Price ~ $12.99 each
Ages ~ 8 to 12 year olds
Format ~ paperback or eBook