If you remember last year when I wrote a review of Pearson's Reading Street you know I was quite pleased. This year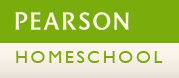 we had the opportunity to check out Pearson's new homeschool line and I was chosen to review the myWorld Social Studies, Grade 5A bundle. Included in this bundle are: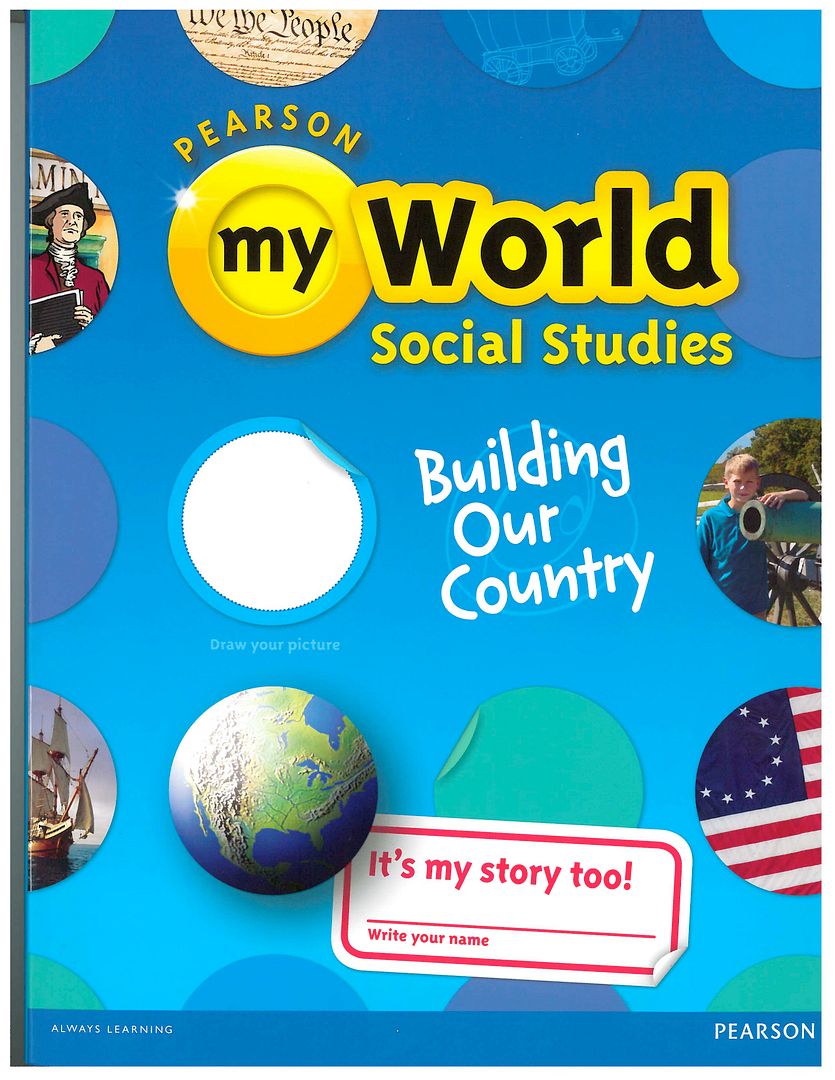 Student Worktext ~The Student Worktext encourages greater interaction with the content and more active reading leading to long term retention of skills and concepts. Your child will love writing, drawing, circling and underlining content as they connect, experience and understand the world of Social Studies.
Each chapter incorporates a real life story that relates to the lesson providing the basis for discussion. Lessons feature a variety of activities providing your child an opportunity to interact with the material to apply their knowledge. Checkpoints are featured throughout to ensure that your child understands of the material.


myStory Video DVD-ROM ~Think virtual field trips! The myStory Video DVD features engaging videos with actual students that explore the Big Question of each chapter. Video icons within the student book indicate that a corresponding video is available on this DVD. These videos allow your child to see children of his or her own age explore the Big Question and the key ideas in each chapter, to go on video field trips, and to watch a character from the chapter come to life. Through these video features, your child will make a personal connection to the lesson, building long-term understanding and knowledge.


Teacher's Resource Library DVD-ROM ~The Teacher Resource Library is a one-stop resource for the myWorld Social Studies Teacher's Guide, lesson plans, and instruction resources. Each chapter will provide:

A Teacher's Guide for each chapter
Lesson plans
An audio podcast on chapter subjects
Hands-on activities to engage your child
Editable tests for each chapter and separate answer keys

These carefully planned resources will guide you with planning, supporting activities, and testing to ensure learning is personalized to fit your child.
                                                                       ~from the website
 

The 5th Grade Homeschool bundle is priced at $69.99 and is an awesome curriculum packed with an immense amount of engaging material. Madison was hooked right the the beginning and enjoyed the lessons. She says it did not feel like school work, but more like finding clue to the puzzle. The 9 Chapters within the student text(about 3-5 mini lessons each) take you from "The First Americans" through "Civil War and Reconstruction". The student worktext helps your child retain the information learned by connecting, experiencing, and understanding the world around them.  The myStory helps guide your child to make personal meaning the the content within each chapter by using writing prompts.

The Teacher Resource Library CD is filled with detailed information and content. Everything from lesson plans, to podcasts, to hands-on activities. It is a great accompaniment to the whole program.

We personally enjoyed the virtual field trips on the myStory DVD the most. This gem of a DVD allows your child to explore the Big Question and key ideas from each chapter, along with taking a virtual field trip. I can not wait to explore some of the sites in person as we being our in depth study of American History with Mikayla next school year. I would definitely recommend you trying out this or any other Pearson myStory products and see the quality firsthand. Members of the Crew also reviewed myWorld Social Studies, grades 3-6, enVision Math, grades 3-6, Reading Streat, grades 3-6, and MyMathLab Algebra 1 & 2. Be sure to head on over and check out those reviews too.

 
Company ~Pearson Homeschool
Product ~myWorld Social Studies: Building Our Country, Grade 5A bundle
Price ~ $69.99
Ages ~ 4-6th graders, depending on your history cycle

~~~~~~~~~~~~~~~~~~~~~~~~~~~~~~~~~~~~~~~~~~~~~~~~~
DISCLAIMER ~ I received the myWorld Social Studies: Building Our Country, Grade 5A bundle, in exchange for a thorough and honest review. Though I am compensated with free products, I am not compensated in the form of cash for my reviews. The opinions I have given are mine and may differ from others but are not influenced by the company or the free product provided.