I always have a magazine tucked away in my tote bag for those long hours we spend at the gym. Have you heard of Creation Illustrated? it is an amazing magazine showcasing God's creation through pictures and story. Let me tell you a little more about it.
Over 19 years ago the Ish family had a vision and put together this wonderful magazine. Their purpose is to share the wonders of God's creation. By revealing fresh insights of His infinite wisdom, gentle touch, undeniable justice, redeeming love, and flawless design, pure truth shall bring renewed peace. Each part of this publication is offered as a reprieve from the daily rigor's of life so that all can look to the future with unbridled gratitude and hope.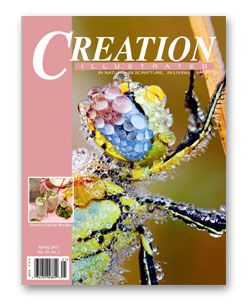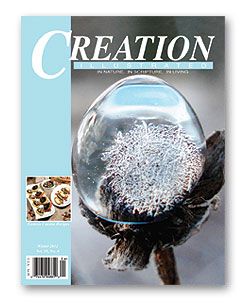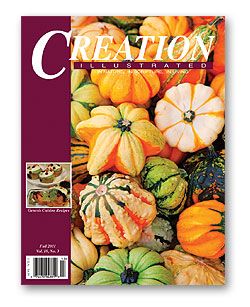 We were lucky enough to receive four beautiful copies of Creation Illustrated for this review. Each issue features:
A Creatures Near and Dear to Us feature on hummingbirds called "Flying Jewels"
An Outdoor Adventure story on Yellowstone National Park
A Lens on Creation snapshot of birds on "Bonaventure Island"
A Creation Day 6, Part 3 story on the Creation of Humans
Creation Highlights in the news
A Creation Resource Guide
A Creation Stewardship page
My Walk with God story called "Bloom Where You're Planted"
A Genesis Cuisine recipe section featuring Smoothies for homemakers
A Wholesome Living Guide
An encouraging children's story called "Bunny Surprise"
A Youth Photo Contest
An Instructional Guide to help homeschoolers and teachers glean key spiritual and character-building lessons from each article
An Educational Resource Guide
Uplifting poetry
And more!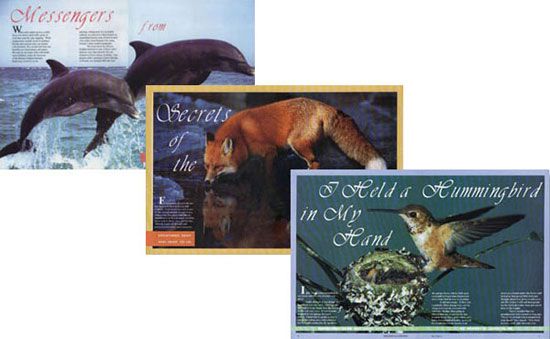 The photography is amazing and the content of the articles are just as impressive.  It is no wonder that readers call it "The Christian answer to National Geographic!". My favorite pictures came from the Fall edition. The leaves and autumn colors are just amazing. Each edition is subdivided into 3 sections Creation Illustrated in Nature, in Scripture, and in Living. Each section provides the Spiritual, Mental, and Physical enrichment we all need.  Uplifting spiritual and character building lesson are also included and teach the eternal truths through the things He made.
In the back of each edition includes an instructional guide to help you glean facts or spiritual lessons from the articles with. However, they are just a guide. You can choose to just let Creation Illustrated be for enjoyment and/or informal discussion.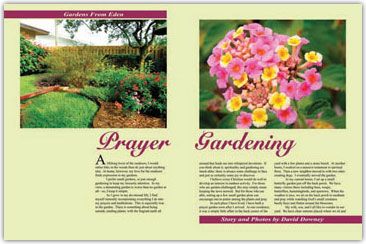 Creation Illustrated is published quarterly in the United States. Subscription are for the following lengths/rate:
1 year $ 19.95
2 Years $ 37.95
3 Years $ 53.95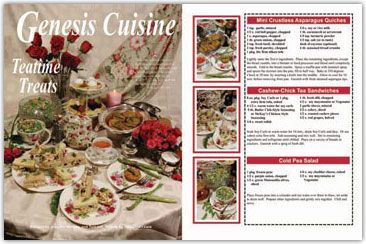 If you pay with a Credit Card you will can save $5.00 per year per subscription. Canadian Residents will need to add $5.00 for postage, those living in other foreign countries will need to add $10.00. Want to try before you buy? You are in luck! Request a  sample issue of Creation Illustrated before committing to a subscription. I know these magazines have been a great addition to our family so be sure to check out what my Crewmates thought by clicking on the button below.

Product ~ Creation Illustrated
Subscription Price ~ 1 year $ 19.95 , 2 Years $ 37.95, 3 Years $53.95
Ages ~ 6 to adult

~~~~~~~~~~~~~~~~~~~~~~~~~~~~~~~~~~~~~~~~~~~~~~~~~DISCLAIMER: I received a year subscription to Creation Illustrated, in exchange for a thorough and honest review. Though I am compensated with free products, I am not compensated in the form of cash for my reviews. The opinions I have given are mine and may differ from others but are not influenced by the company or the free product provided.