You know how I told you yesterday that McKenzie really enjoys doing worksheets for school? Well today I have another great product to share with you from
Channie's Visual Handwriting & Math Workbooks
called
One Page a Day: Double Digit Math Problem Workbook
.
McKenzie loves math! It is her favorite subject and she likes to do many math activities as she can each day. With the One Page a Day: Double Digit Math Problem Workbook I am able to fulfill McKenzie's needs of more math. Let me tell you how we used it.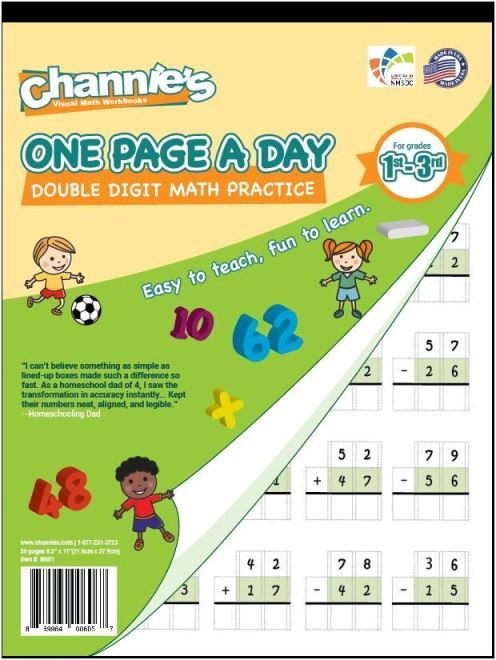 McKenzie normally only schools 4 days a week, taking off Wednesdays, because she trains a double day at the gymnastics gym. Between getting her home, rested and fueled up again for training there is not much time left in her day. However, this girlie is one of my hard chargers and likes doing school so we have incorporated doing a page a day of math from this workbook along with a hands-on math activity and reading.
What I love most about this product is that it is set up in a way to help little 1st through 3rd graders keep their numbers lined up when adding or subtracting double digits.
This page has guide boxes that are color-coded (another favorite) to help your student visually see just where the number should be placed. Each workbook page contains 25 problems or either addition or subtraction and progresses with difficulty of problems as you go through the book. Your student's knowledge will be tested on:
Simple Addition
Simple Subtraction
Mix of simple addition and subtraction problems
Additions problems that carry over
Subtraction problems that need borrow
Mix of double digit additions and Subtractions
Overall, we have thoroughly enjoyed using this product! McKenzie gets the extra math she craves and I know that she is getting quality math facts instruction, it's a win-win situation! The fact that the boxes help make the page neater is a bonus! Be sure to click the banner below to check out what my CrewMates thought of One Page a Day: Double Digit Math Problem Workbook and the other products being reviewed:
Quick & Neat Alphabet Pad - PreK-1st
My First Letters - PreK-1st
Easy Peasy Alphabet - PreK-1st
Easy Peasy Cursive - 1st to 3rd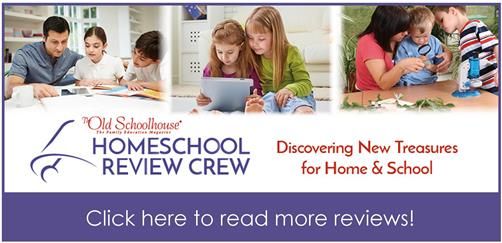 Format ~ consumable workbook

Social Media Links:

©2008 - 2017 A Stable Beginning. All rights reserved. All photographs, text, artwork, and other content may not be reproduced or transmitted in any form without the written permission of the author.