Brinkman Adventures
before. The past six weeks we have been listening to
Brinkman Adventures Season 4
. If you are up for an adventure, continue reading below!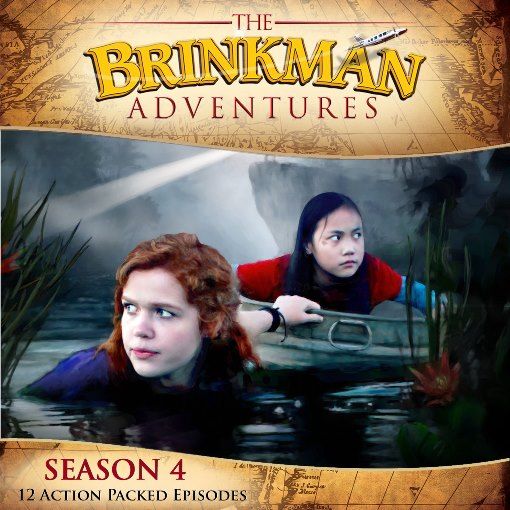 Prepare to become immersed into an adrenaline filled journey as you travel the globe from from houseboats in Cambodia, or travel down the dangerous alleys in the Middle East, or to frozen prisons in Russia with our modern-day missionaries, The Brinkman family. With The Brinkman Adventures will take your family on a heart-pounding, exciting adventures taming rogue robots and dodging angry hippos all the while showing God's love for everyone on earth.
We received the digital download of Season 4 of The Brinkman Adventures which contains 12 action packed episodes. With over 5 hours of audio drama/entertainment these are perfect for long road trips or just around town. Each action-packed episode is roughly 30-40 minutes long and they each contain a central theme. Episodes in Season 4 include:
37 A Paradise Lost (God is in control)
38 Remember Nhu (Persevering)
39 Aisha's Fear (Overcoming Fear with Love)
40 Heart Song (Tenacious Faith)
41 The Crashed Kitchen (God Doesn't Make Mistakes)
42 Crisis In The Congo (People Over Projects)
43 The Mysterious Palm Feller (Confronting Evil)
44 War of the Raccoons (Faithfulness in Work)
45 The Five Guys (Listening to God)
46 Toughest Man (Surrendering Everything)
47 Cambodian Quest (Going Deeper with God)
48 What Brings Us Together (Glorifying God in Every Vocation)
The Brinkman's are not just your normal everyday missionaries. They are a modern day, large family, whose powerful stories come together through the wild and crazy adventures they take to share God's word. Their escapades will inspire the old and young and strengthen your faith to love and follow Jesus with all your might.
We spend a lot of time in our van driving here and there each week and while listening to the popular kids satellite radio is fun, one does quickly tire of hearing the same songs looping over and over. I was so excited to be able to pop this audio drama cd into the CD player for something different. We have listened to many audio books before but nothing is quite as exciting as The Brinkman Adventures. From the very beginning, everyone in the van is completely immersed and listening intently to the stories to not miss a beat.
The Brinkman Adventures are available to purchase by season on CD for $31.99 or on MP3 download for $25.99. This is not the first year that the Crew has had the opportunity to review Brinkman Adventures. When we get in the van to go anywhere my kids are always asking me to plug my phone in so we can listen to our favorite episodes from the Brinkman Adventures Season 4 over and over again! Our favorite episodes are #40 and #48. Click on over to the site and hear a sample of the stories and I know you will be hooked on them just as we are. Also check out what my CrewMates think of this audio drama by clicking the banner below!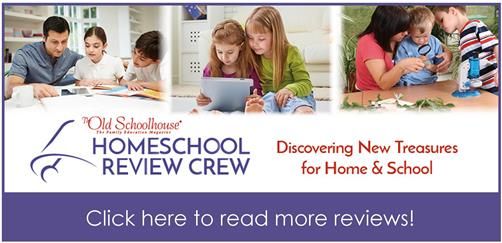 Format ~ digital download
Price ~ $25.99 digital download or $31.99 CD set
Ages ~ families of all ages

Social Media:










©2008 - 2017 A Stable Beginning. All rights reserved. All photographs, text, artwork, and other content may not be reproduced or transmitted in any form without the written permission of the author.

http://astablebeginning.com

Are you ready to hear about the next audio drama that we have fallen in love with here at A Stable Beginning? They are not a new company because I have shared our love of the