I Can Study Esther Alone With God Bible Study (13 week study), KJV
from
Greek 'n' Stuff
.
This Bible study guide all about Esther was written by Karen Mohs, founder of Greek 'n' Stuff who has done her fair share of homeschooling her own children over the last dozen years. Her love of teaching shines through each of her products from Latin, to Greek, and all of her individual Bible studies.
Each Bible study is scheduled over 13 weeks and is available in either KJV or NIV. Just pick your favorite translation and you are set. We received the KJV because I am trying to transition over to that translation. The curriculum is perfect for an upper elementary or middle school student to work independently six days a week, Monday – Saturday.
The format for completing this study is the same each week and you begin your day with prayer. Next is memory work time as you learn your verse for the week or at the end of the week recite it from memory. Next read the corresponding Bible passage for the day and then answer one to three questions pertaining to the reading.

I love that the study book is spiral bound and lays flat on the table. It includes 39 pages in this study and is printed on heavyweight paper. This is a consumable product so you really need one book for each student. At the end of each lesson there is a "Think and Pray About It" portion that will challenge you to put God's word into action in your life.
With zero teacher prep on my part this Bible study has become a favorite for me, the teacher and mom. I know Montana received quality bite-sized lessons each day and I look forward to adding more of these study guides to our devotional time.
My CrewMates each reviewed different products including:
Be sure to click the banner below to see what they thought of each of the programs including the one I reviewed.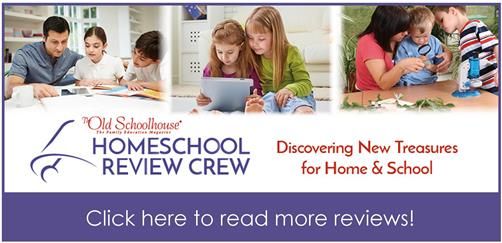 Format ~ spiral bound, consumable
Ages ~ upper elementary – middle school

Social Media Links:
• Facebook: https://www.facebook.com/GreeknStuff/ https://www.facebook.com/groups/heyandrewteachmesomegreek/ • Twitter: https://twitter.com/GreeknStuff Tag: @GreeknStuff • Pinterest: https://www.pinterest.com/kuriakos/greek-n-stuff/ • Instagram: https://www.instagram.com/karenmohs/ Tag: @karenmohs










©2008 - 2017 A Stable Beginning. All rights reserved. All photographs, text, artwork, and other content may not be reproduced or transmitted in any form without the written permission of the author. http://astablebeginning.com

Over our summer break my soon to be eleven-year-old daughter, Montana, and I enjoyed studying the King James Version of the book of Esther with the