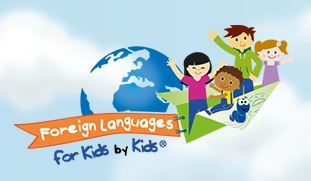 These days it's almost essential that you know another language. Maybe not fluently, but enough to communicate basically. In our family we choose to learn to speak Spanish after we learn Latin, normally around upper middle school, 8th grade. However, we had the opportunity to introduce Spanish in a fun and exciting way with the
Starter Set 1
from
Foreign Languages for Kids by Kids
.
Foreign Languages for Kids by Kids was founded by Kit Strauss who was looking for a quality program for her three sons. Her program offers children aged 3 and up and adults alike the chance to learn Spanish in a short period of time in a fun and exciting way through immersion videos. The videos provide a positive way to learn Spanish with a dose of good humor and laughs throughout without having to rely on painful memorization that doesn't work for everyone.
The complete program was designed so that your students will:
• succeed in discovering another language
• become enthusiastic about learning Spanish
• have positive feelings about Spanish
• have a good experience that will last a lifetime!
We received the complete Starter Set 1 which includes:
~ DVD videos for Levels 1-3
~ Parent – Teacher Guides which include detailed lesson plans and fun, hands-on supplemental activities for reinforcement
~ Flashcards and card games for each level
~ Workbooks for each level
~ Stickers for each level
***I want to mention right of the bat that we are currently on vacation and I mistakingly forgot to bring the camera cord to load my pictures. So bear with me for right now and I will upload our pictures early next week when we return home.***
Over the last several weeks I have used this program with my three youngest children aged 9,6, and 2. I have a background in Spanish, so this was a fun refresher for me.
The concept of the DVD portion of the program is that of an in-flight movie as you start your journey traveling from Washington, D.C. to Lima(flight 101), Peru on the first leg, then from Peru to Bogota, Columbia (flight 102), and finally from Columbia to San Jose, Costa Rica (flight 103).
The Teacher's Guide includes everything you need to complete all three levels of flight in roughly 20 weeks. The detailed lesson plans tells you where to start and stop the DVD and which workbook pages to complete when.
Your in-flight entertainment is found in the student workbooks that includes helpful information on the geography and culture of the countries and are designed like a magazine for kids in 3rd grade and up. There is a corresponding workbook for each journey of the flight that includes several activities such as fill in the blank, matching exercises, crossword puzzles, and more. Helpful answer keys are included in the back of each book.
The included color-coded flashcards are great for drilling words or playing games and included both pictures and words. Also included in our set was a set of vocabulary stickers that could be stuck on different objects around the house. The kids especially liked this and helped them relate to the word and put it into context. The stickers are not so sticky that they don't come off, so that is great for moving the stickers to multiple objects if necessary.
We have all thoroughly enjoyed using this program and working through Flight 101. Now that our school year has started I plan to continue working our way through the rest of the Flights until completion. Having a background in a foreign language helps tremendously in other areas of schooling and life in general. I love that this curriculum gives me the opportunity to provide that for my children at such a young age.
Be sure to check out what my CrewMates thought of this program by clicking the banner below and reading their reviews.

Format ~ We received the Physical Product, digital product also available
Price ~ $140.25
Ages ~ ages 3 - adult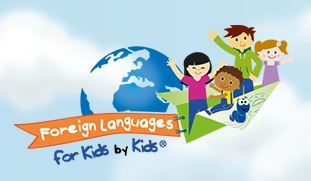 #hsreviews #foreignlanguage #homeschoolspanish

©2008 - 2016 A Stable Beginning. All rights reserved. All photographs, text, artwork, and other content may not be reproduced or transmitted in any form without the written permission of the author.
http://astablebeginning.com