Are you looking for a fresh take on the A-B-C's for your little one? Well, today I have a real treat to share with you!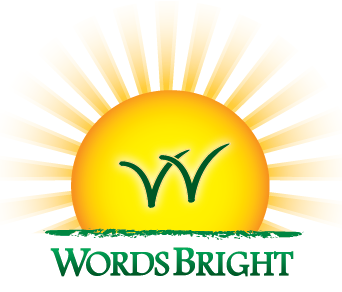 The past 6 weeks we have had the pleasure to read and sing our A-B-C's  with an exciting sing-along book called S is for Smiling Sunrise from WordsBright.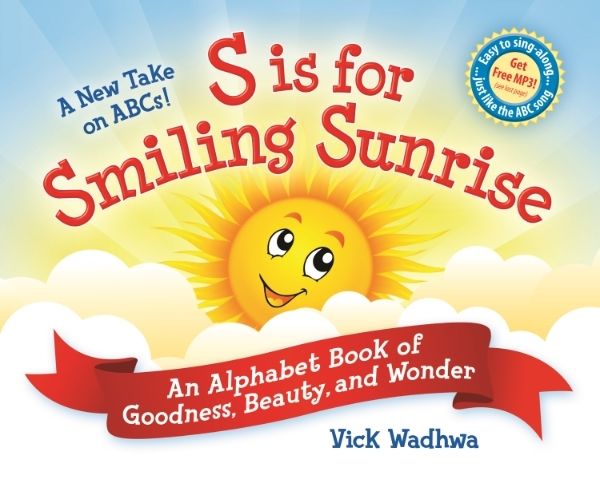 S is for Smiling Sunrise was written by Vick Wadhwa, an entreprenuer and Ph.D. scientist, after he was inspired by his 2 year old daughter. Vick noticed that his daughter was tired of her regular alphabet books and set out to create something fun and engaging.
The 32 pages of this hardback book were thoughtfully designed with four main goals in mind:
~ to teach and reinforce the alphabet to young learners
~ to increase vocabulary and comprehension with colorful illustrations and music skills
~ support character development through positive words and concepts
~ and most importantly to be enjoyed with your child
Printed in the USA under compliance with CPSIA materials for children you will see and hear right from the beginning that this book communicates universal values of goodness, beauty and wonder to both adults and children alike.
Also included with the purchase of this book are several free items to further enhance the learning experience:
~  word poster
~  MP3 song
~  parents guide
~  teacher's guide
Sung like the original alphabet song but with a twist, the rhymes are easily memorized and fun to sing. Following a predictable pattern you and your child will pick up the rhythm and be singing all day long!
I was so excited to share this book with my two youngest children, McKenzie (5) and Micah (11 months). Micah is just starting to get interested in looking at books for longer periods of time. They both love music and enjoyed many hours of listening to the the accompanying CD,  Seriously, I think I have read this book over 50 times in the last six weeks and the CD has gotten a lot of playing time, much to the dismay of their older sisters at times.
Overall, we love this book and I see it getting even more use as my littles grow. But, don't just take my word for it, be sure and click on the banner below and read what my Crewmates thought of this book too!

 Company ~ WordsBright
Product ~ S is for Smiling Sunrise
Price ~ $16.95
Ages ~ targeted at 3 years and up, but the littles enjoy it too
Format ~ hardback book, 32 pages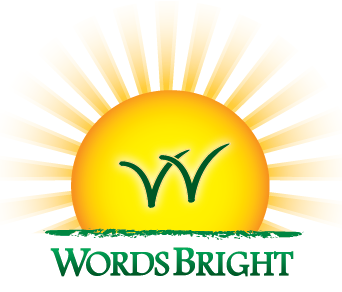 ©2008- 2015 A Stable Beginning. All rights reserved. All photographs, text, artwork, and other content may not be reproduced or transmitted in any form without the written permission of the author. http://astablebeginning.com